The Do's and Don'ts of Facebook Advertising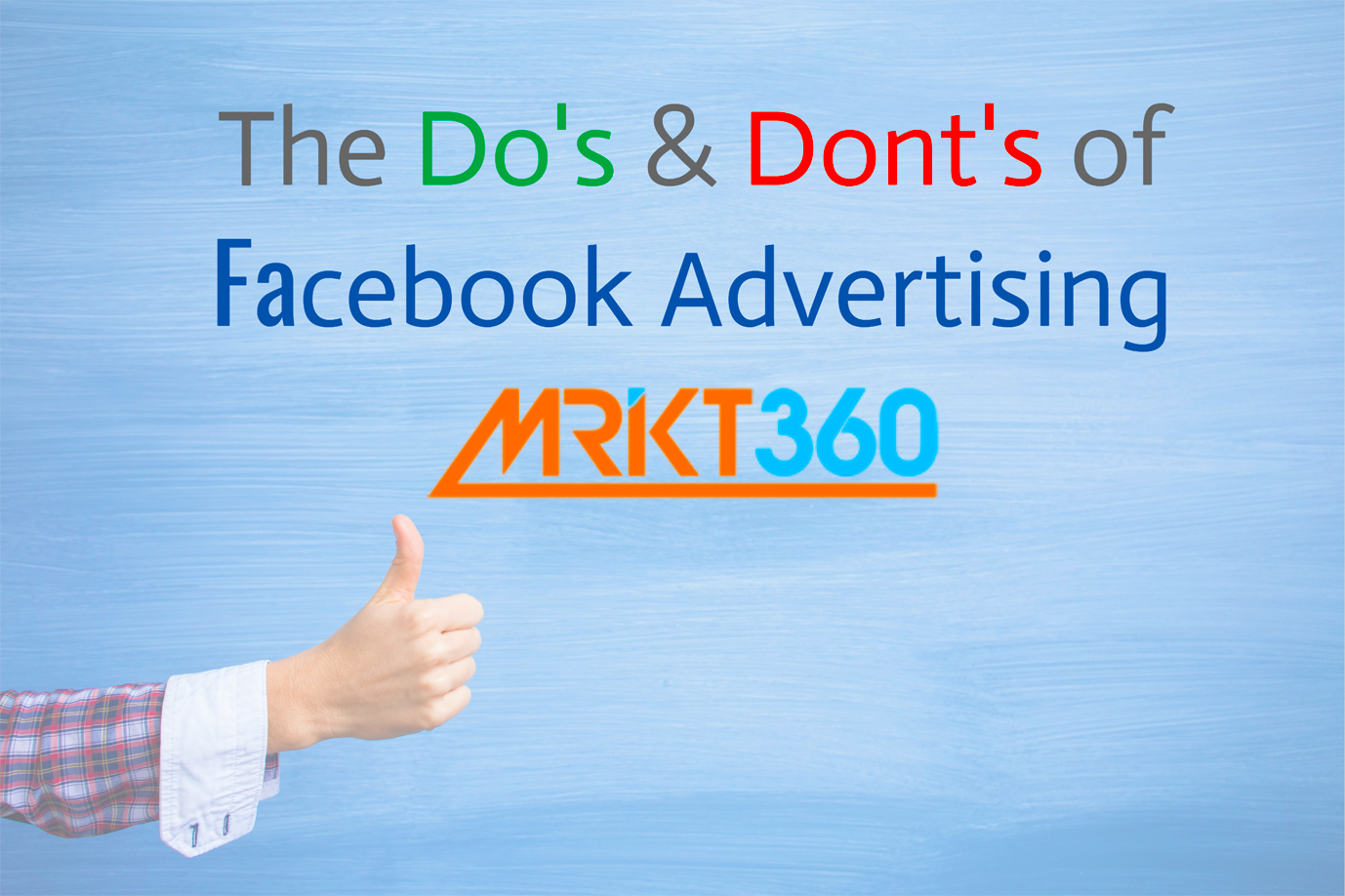 Due to the plethora of small and large businesses in the area, Facebook advertising Toronto can be hard to perfect. However, a professional digital marketing agency can help you effectively allocate your budget to generate leads and revenue. Facebook is a great platform for businesses to build meaningful relationships with potential and current customers. Not only can businesses engage with customers via pages and customer support, but
Facebook advertising
is a way to generate leads, build an audience, and promote your products and services. The platform also allows you to target your ads according to demographics like age, gender, location, and personal interests. However, there have been too many instances where
Facebook advertising Toronto
has failed. For smaller companies in particular with a limited marketing budget in a large pool of similar businesses, it is pivotal that every dollar spent is able to attract customers. Here are some tips to help you get started:
DON'TS OF FACEBOOK ADVERTISING:
1. Over complicate your message
The viewer will most likely only look at your advertisement for a couple of seconds, so it is important to keep the message simple and straight-forward. Avoid any sort of symbolism or hidden message that requires extra thought.
2. Use generic or random ad images
Your image should directly relate to the product or service you are advertising. The photo should also draw attention and be attractive to look at. For example, if you own a restaurant, have a photo of a popular dish you offer as opposed to the company logo.
DO'S OF FACEBOOK ADVERTISING :
3. Have a clear call-to-action
Let your customers know what you want them to do next! Make it easier for them to purchase your product or service by providing them with a button that will lead straight to your website. If you are selling something specific on the ad, make sure your link sends them to that.
4. Make the ad worth their attention
Encourage people to engage with your ad by adding special deals or offers that they cannot find on any other platform. Deals can even incentivize the customer to convert sooner!
These are just some tips to help you improve your Facebook advertising Toronto presence, but digital marketing specialists can truly maximize the potential of your budget and make you better stand out amongst your competitors!