Health Canada Approved Hand Sanitizers Available At Competitive Wholesale Rates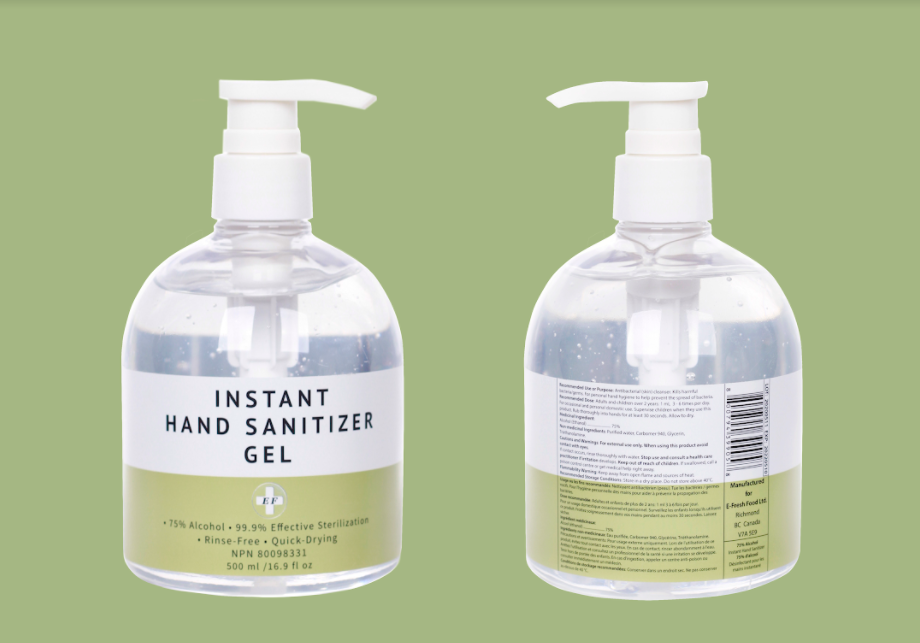 We understand the urgent need for PPE to reduce the risk of infection or spreading an infection to others, which is why Mrkt360 has partnered with EF Instant Hand Sanitizer Gel. We want to provide our customers with hand sanitizing products at competitive wholesale rates!
Due to the COVID-19 pandemic, the world has gone through an immense increase in demand for PPE products. But, with high demands came high prices, and manufacturers eventually weren't able to keep up with it. Then, with new players in the market, people started receiving lower-quality products or even suffered from scams and fraudulent transactions.
With a slowly reactivating economy, we want to make sure that our clients are able to gradually adapt their businesses back to their normal operations, or whatever their new adapted reality might become. With trustworthy, high-quality and price-empathetic products, our customers will be able to obtain the PPE inventory they need in order to reactivate their businesses.
Some of the benefits and features of the hand sanitizers are:
They're Health Canada Approved
Provide 99.9% Effective Sterilization
Rinse-Free, Quick-drying technology
Competitive Rates
Easily Recyclable Bottles
To see the complete list of hand sanitizers authorized by Health Canada, click here. You can search for the Instant Hand Sanitizer Gel by its Natural Product Number (NPN) 80098331. The NPN is also listed on the bottle
We do not stand for price gouging and are extremely disappointed in the manufacturers and organizations that are taking advantage of consumers in need. While the market price is averaging $456 for 24 bottles, we are selling for $120 for 24 bottles. This averages out to $5 a bottle! We were able to secure these exclusive prices with EF Instant Hand Sanitizer Gel to help our clients. Our goal is not to make a profit off of this partnership but to equip businesses to restart and boost the Canadian economy.
Although our main storage space is located in Innisfil, Ontario, our hand sanitizers are available for pickup and shipping in many locations. We can arrange a safe and easy pick-up or drop-off system, with all health and safety protocols in place, for businesses that are interested in obtaining them.
PPE shortages because of the COVID-19 pandemic are currently posing a tremendous challenge to Canadian businesses looking to reopen. We were able to secure these exclusive prices with EF Instant Hand Sanitizer Gel to help our clients. If you, or anyone you know, is willing to provide PPE products to Canadians for below market cost, we would love to discuss and add it to our offerings. Mrkt360 is working hard to ensure businesses are ready to reopen. Please feel free to share this information with anyone in need.