Treat Your Webpage Like An Artist Would A Canvas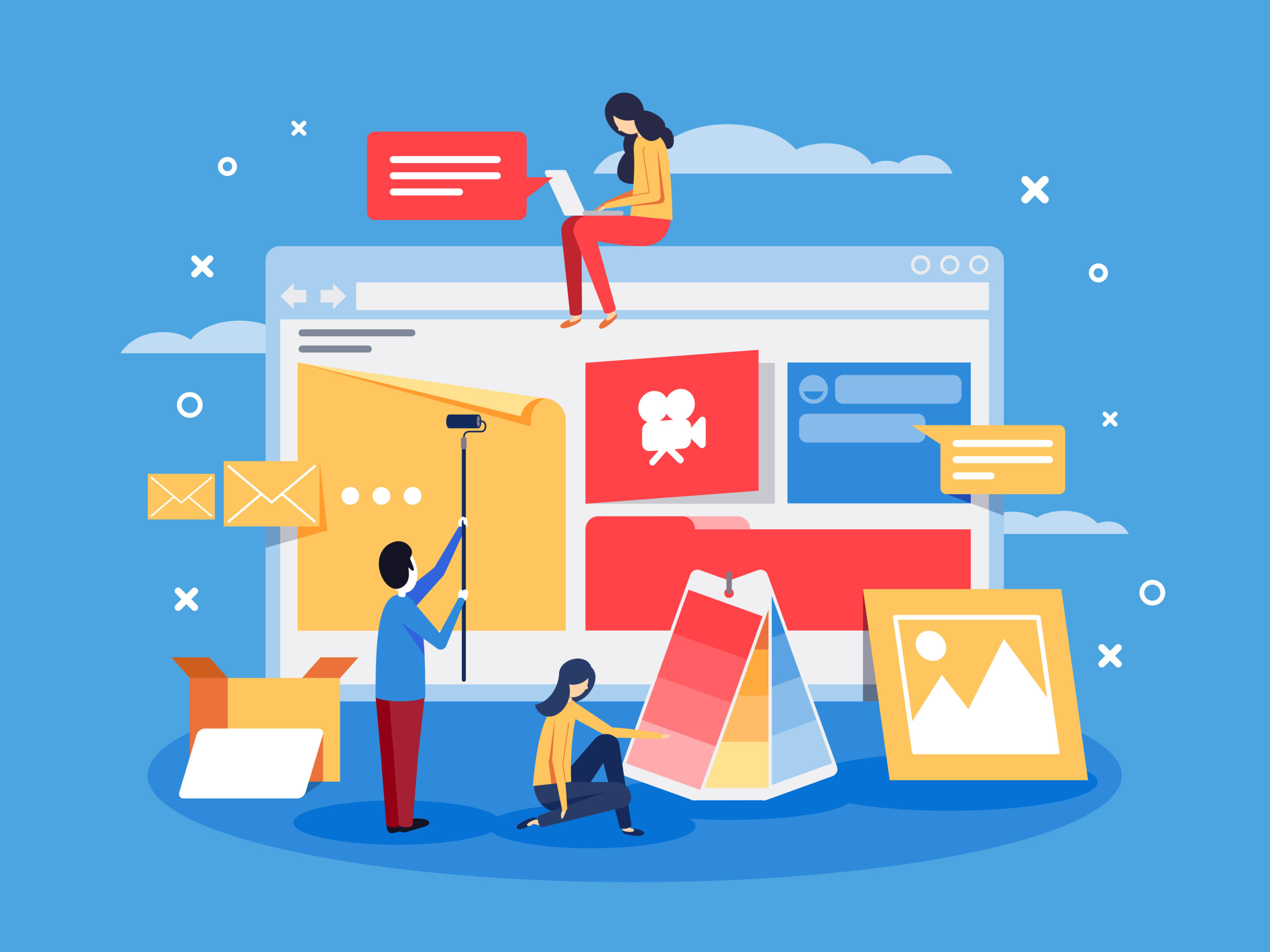 People have a minimal vision of what art is. To them, an artist is a tortured soul weeping colour onto a canvas or a weirdly dressed stranger taping a banana to the wall. 
But art goes beyond just that; it's a mixture of craftsmanship and communication with a purpose. Everything can have its form of artistic expression, even web development.
The Art of Custom Website Design
How could one dare to compare the work of the likes of Leonardo Da Vinci to lines of code in a computer? Well, because Da Vinci saw art everywhere, even in science and nature, he became who he was.
Web design requires a marriage of applied aesthetics and functional programming to be an attractive medium for your brand. It can tell people a lot about who you are, what you offer and your commitment to your products and clients.
Nobody would or should follow a stranger into an open brick, barely lit building.
A Window to Your Store
A website isn't just some digital warehouse for you to put your things up for sale. It's the client's first impression of your product and services—a digital window into the soul of your business.
"If only the walls could talk," sings Celine Dion. Well, they do!
Everything on your website communicates things about your business to a visitor, from how well arranged and complete the information is to how smoothly the site runs. How your site looks through any screen will help determine the success of your business.
Fashion vs Function
Whether you want a colourful and extravagant explosion of shapes and letters or a clean and meticulous minimalist style, in the case of a business website, the site needs to take your clients where they need to go. 
Fashion must always follow function, but function should never forget style. A well-designed web page looks good, making the customer feel safe in your hands.
Anyone Can Web Design…
However, that doesn't make just anyone a good web designer. 
Studying programming, development, and design, looking at other work for inspiration, understanding the brand and its needs, and being critical of one's work are all crucial in good web design. It takes time, practice, and a good eye.
You may be encouraged to use a template or a premade website if you want a good website. But, if you want a great and unique website that captures your brand, you might consider hiring a web design and development company.
Here at Mrkt360, we offer custom web design & development services at affordable rates for anyone looking to upgrade their website.
Book a meeting with one of our experts today, and watch as your website turns from a brick wall to a masterful art piece that will help your business blossom.