5 Biggest Marketing Challenges for Dentists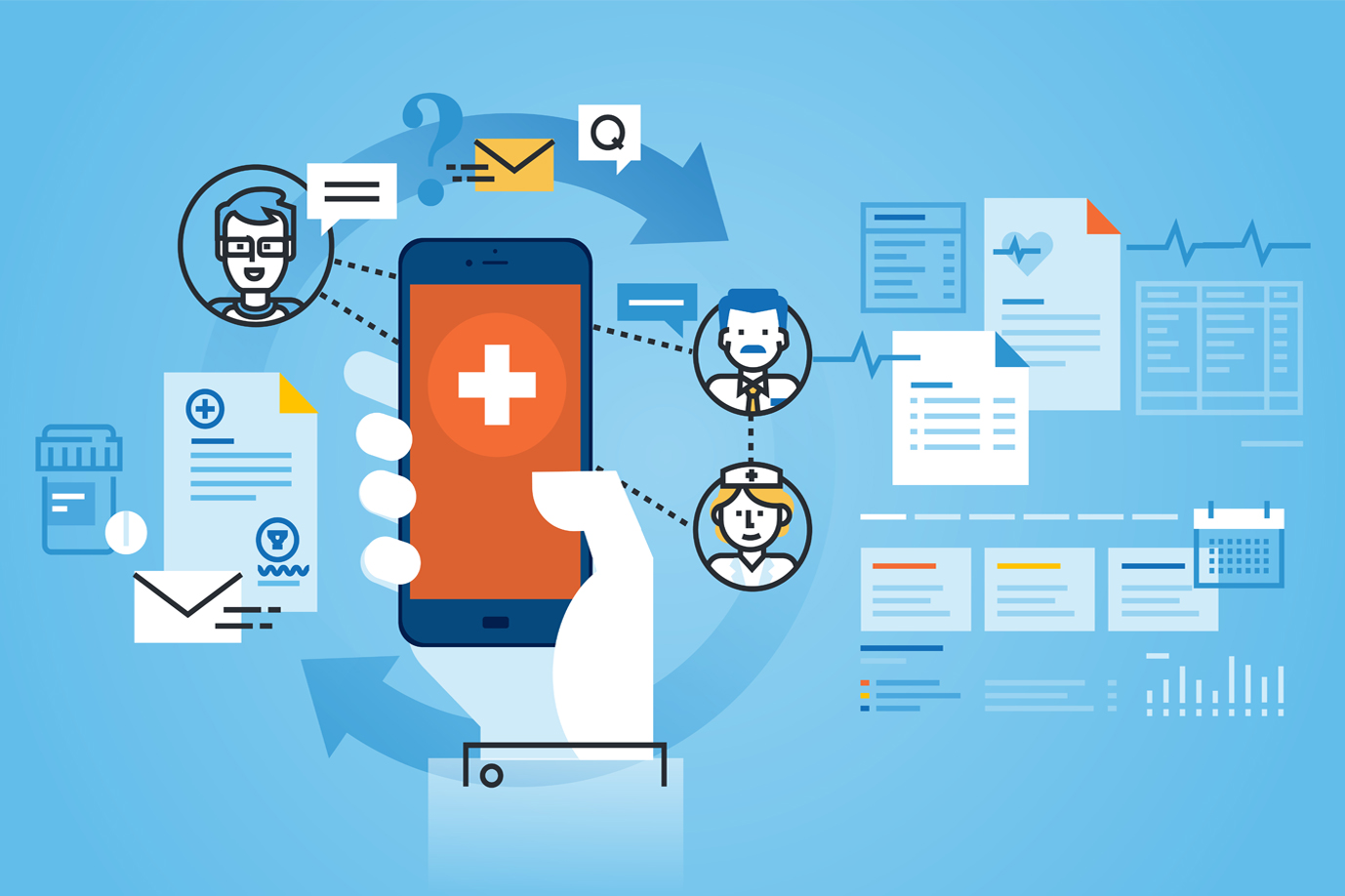 5 Biggest Marketing Challenges for Dentists (And what to do about them.)
Let's jump right into it! Without sugar coating it – online marketing is a MUST for any dental practice that wants to survive this year. As you know, online search has almost entirely replaced the Yellow Pages as the go-to for information on services and products – so you must be there if you want to be found. Now online marketing is difficult for dentists and small businesses in general, and we'll be talking about the 5 greatest marketing challenges that we face but fret not, there is hope! (And plans of action) But before we do that, here's a freebie:
Do you know your IDEAL CLIENT?
Prior to creating a great marketing campaign, we must start with the simple question: Who is my ideal client? Now this is a simple question but it gets massively overlooked across the board. Seriously! There are a plenty of useful Customer Avatar templates that you can use out there but the idea remains the same; if you know your client inside and out then it'll make your life easier when it comes to your marketing target!
Here's a template that you can download to use for your business.
Tip
: Look at and start by asking your preferred existing clients these questions.
TRAFFIC
Traffic, the life blood of any business. And one of our biggest hurdles. The genesis of being able to generate some decent traffic to your site will be to establish a market, so if you did the Customer Avatar I mentioned, you're on your way! Now you'll hear about endless number of ways to attract people to you but at the end of the day one thing remains true and that is that
ORGANIC TRAFFIC IS KING.
Period. How do you generate organic traffic? Number one way is through SEO, pure and simple. SEO and Google My Business Listing puts you in your customer's face exactly when you need to be – when they are searching for you and your services.
Make sure your site is optimized for mobile as more than half of Google searches come from mobile and if your site takes too long to load they will be gone.
Other sources of organic traffic will be from Social Media and Business Directory listings, however, while these can sometimes be cheaper keep in mind that they are tools and thus shouldn't be your only source.
Caveat:
Depending on your business it could be argued that you can achieve great results through Social Media alone (SMM is an art and discipline on its own) and while I love Social Media Marketing myself, unless you're extremely knowledgeable AND have the time to plan, execute, analyze, and develop your campaigns and strategies, do not attempt to do it all yourself. Chances are this will turn into a time dump when your time should be spent growing the business.
CONVERSIONS aka Clients.
Let's say you're already somebody that's getting traffic, how do you convert it to leads and clients? By Tracking and Measuring EVERYTHING! Again, there's tons of advice out there that'll tell you to hold Promos and Special Offers with incentives to get all these paying customers! And it's true, these strategies definitely have their place and you've probably done or are currently doing some of these yourself. Which I commend you for, really! And let me ask you, how much of the campaign is being tracked? Clicks? People who called? Anything at all? Make sure you have Google Analytics and your Facebook Pixel installed! You'd be surprised how many people overlook the basics. Ask your Digital Marketing Agency questions about these in case you want to know more. These are crucial and essential and they should be more than happy to help you understand them. Which brings me to our next challenge…
Do I really need a marketing agency? (Important)
Yes. Yes. YES. Please don't be greedy or stingy. I understand why you're hesitant to work with some of the agencies out there, being straightforward with the subject, a big number of them simply do not deliver results and many people end up feeling burned. However, your time is your most valuable asset. Keep that in mind. Your task is to get your business to the next level and working with people who are specialized in their respective fields is the way to do so. So how do you find a reputable agency to work with? Start by asking them …and do your research. For example, (and this is where I brag about our agency)
Mrkt360
ranked 2
nd
in the country for New Client Revenue during 2016. This is a competition across all Google Partners and we're happy to admit that we finished 3
rd
for 2016. Our company is also the Sole Judge for
WIX's Worldwide SEO Competition
. (You can read about it in the FAQ) Good place to start, right? Here are a few guidelines. But to keep it brief:
They never guarantee results.
They have case studies and will be able to demonstrate what they're capable of.
Reach out and Talk to their clients – they'll tell you what type of service you can expect.
Note:
If you think you cannot afford an agency, talk with your accountant and find a way to do so. If you want to grow, then the harsh reality is that you will need to do some marketing. Anything else is simply not scalable.
CONTENT (for Dentists)
Assuming you're over the hurdle of "when do I even make the time to create content", which you can work with your agency on this, having content on your site and social media is a great way to set yourself apart. Let's face it, just like there's hundreds of Marketing Agencies out there, there are plenty of Dentists as well. Setting ourselves apart is one of the most important tasks to take on!
Create content that's specific to your practice! This is crucial!
While posting informational articles to educate your clients is important and you should continue doing it – do add in some content about the Awesome Humans working there! Or a behind-the-scenes video showing and talking about your practice or procedure while performing it! The great thing about this is that people love to see these types of things AND even if you educate them, they can't just go and replicate it on themselves! Right? Example, and another freebie, sort of. Here's part of our team in the event we hosted at the Google Office in Toronto to educate business owners:
SOCIAL MEDIA. And what to do with it.
This is a good follow up to Content as that is the heart of all Social Media campaigns. Nowadays, people are becoming more savvy as to keeping up with posting consistently and replying to any engagement which is a great thing. Where most businesses fail to perform, especially in Facebook ads, is what TYPE of content to post, HOW to target it, and WHERE to post it! Vast majority of businesses simply link up all their accounts together and cross-post across all platforms which is alright to start, however, each platform has its own strengths and weaknesses and to achieve great results, they should be utilized as such! Up to you which one's you use depending on your strategies. They can all be used effectively as part of a whole in your campaigns. Work with your Agency on this. Here's a brief touch on what could be done:
Facebook – The Giant in Social Media – Over 1.79 BILLION users.
Without going into too much detail as to why exactly Facebook is the giant it is, it'll suffice to say that it is a "hybrid" and you pretty much cannot go wrong with using it. Here's a few key features to take advantage of.
Fanpage
and Live Chat – you already have it, use it to reach its massive user base. And ask for reviews!
This is incredibly important both on your Google Listing as well as Facebook.
Facebook Ads
– Create a viral-capable ad from the content posted on your page. This includes videos uploaded to both your YouTube and Facebook accounts. If the content is something that people will share, this will give you organic (free) views and clicks. This is one of the biggest advantages to advertising on Facebook. Through proper content and targeting this can be achieved. Facebook Live – Depending on your following base there are ways to use this feature and it is creating some fantastic results. This one can be a trickier and maybe not for everyone but with creativity, it is a fantastic tool.
Instagram – Your Highlight Reel – Over 500 Million users and growing.
Facebook doesn't allow for Before and After ads (you've tried it, don't lie) so many practices use Instagram to showcase their work. Spend some time on your pictures! Crop them, touch them up, throw in some filters, the works! These are your
BUSINESS HIGHLIGHTS.
Twitter – The Loud One
Twitter is simple. 140 Characters (no longer counting pics!). Use this in combination with Facebook to test promotions. People won't appreciate you spamming on your Facebook page but they won't care on Twitter! That's what it was created for! So, tweet away and test different ideas on it. See what type of engagement you receive and build on that.
YouTube – Google's new Poster Child
YouTube is just fantastic. You can go there to learn just about anything you can think of and with over 4 BILLION videos viewed every day, it is no wonder why it's a hotspot for both Social Media AND Google AdWords campaigns. Depending on your followers, here's one thing that can be done. As for your videos; create a YouTube channel and upload them and share them to Facebook, remember to fill out a good description. Following that, upload them directly to Facebook and they'll appear as posts as well. Why is this a strategy? It creates what can be referred to as Omnipresence for your audience. Purpose is for them to see you everywhere. As shared content and organically as a post on Facebook. Typically, the Facebook uploaded post version receives more views AND THAT'S OK. The purpose is for them to see you often. Turn these into Ads as well!
Hope you've gotten something out of this article! There's too much information to go over but if you have any questions on the many strategies we can provide you with – Take action and get in touch! Contact Mrkt360 at
416-477-0587
–
admin@mrkt360.com