Black Friday Marketing 2021: 3 Things You Must Do To Succeed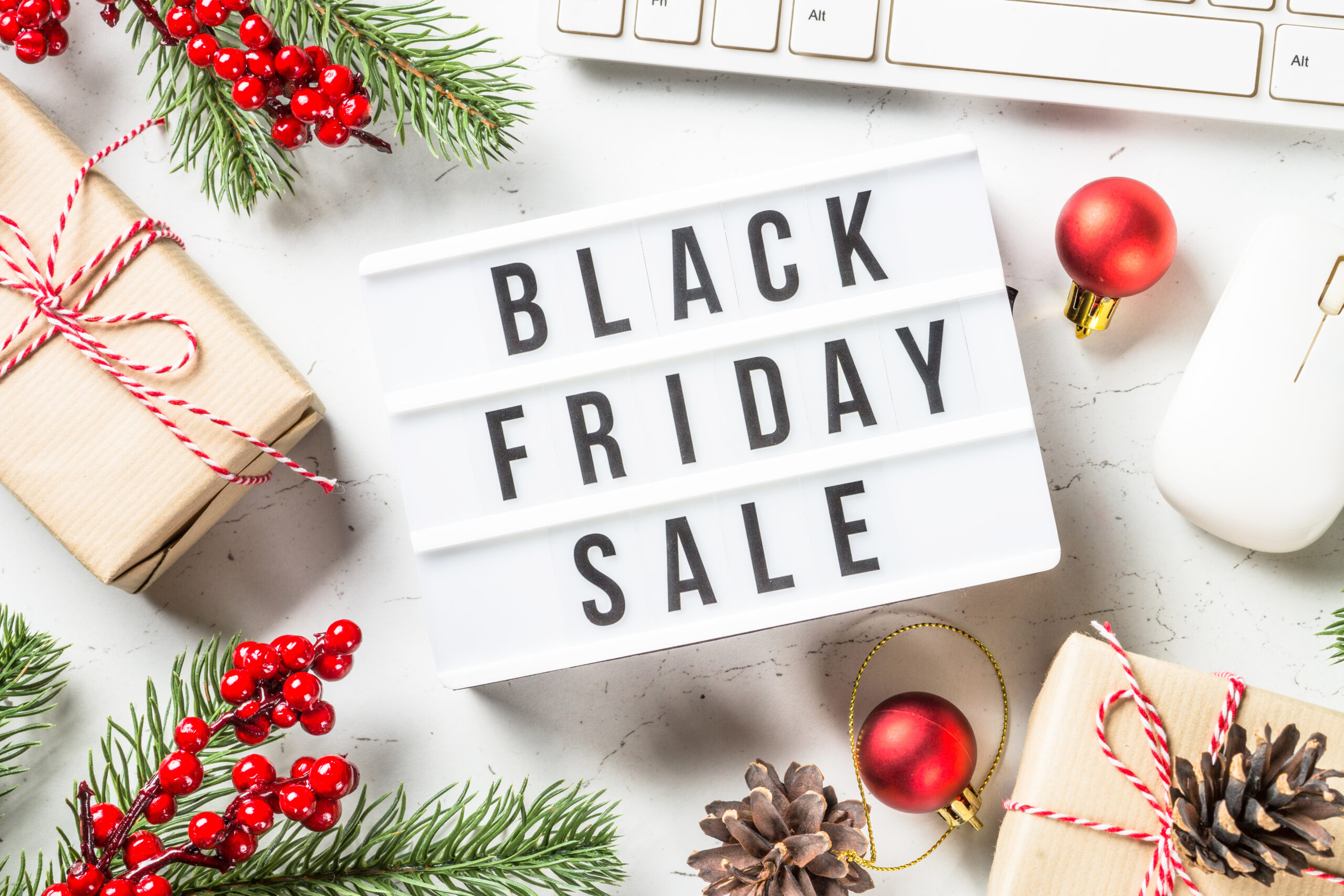 Black Friday and the surrounding holiday season is the best time for retail companies to spur sales. 
In 2017, total digital sales reached over $5 billion, with the average order estimated around $135-142. Black Friday, Cyber Monday, and the holiday season is the best time to make big bucks.
Of course, your competition is aware of this as well – and likely has an arsenal of tricks to ensure buyers cash in on the offers.
That said, you need to stand out from the crowd by coming up with ideas that will help you generate all the extra sales you can.
Let's discuss three marketing strategies and behaviours you must do to succeed during Black Friday and the holiday season. These tips go beyond search engine optimization (SEO) and social media marketing optimization.
You can call them basic tips, but you'd be surprised how many people actually know about them.
Build early anticipation and start preparing now
The season gives your company the chance to make your sales skyrocket. However, here's something to keep in mind:
The window of opportunity is small, and every competitor trying to get customer attention is aware of it.
Make the best of it by planning and building anticipation early. While this doesn't mean you want to start advertising now, you need to maximize your email and social media subscriber numbers so that you can blast those ads in November.
Be sure to segment your subscribers correctly and begin thinking about messages that are relevant today. Remember, you are competing against hundreds if not thousands of other brands. The more relevant your ads, the more they will resonate with your audience, leading to more sales the day of the event.
Once you have that built up as best you can and "the day" is creeping up, you can tease some of your promos through your channels. Pin on your social media pages, remind your subscribers of your latest newsletter, and even create an event to remind your customers that you are ready to give them what they want at excellent prices. Be sure to include a CTA (call to action) on your posts and blogs to remind your audience to be on the lookout for info regarding the holiday event!
Encourage your audience to take action immediately through copy
Again, the Black Friday-Cyber Monday sale window isn't supposed to last long.
However, the modern consumer is known to procrastinate because more sales are bound to come through the holiday season. This varies from business to business, but your goal must be to make as many sales as possible during the event.
Use the concepts of urgency and scarcity to convince consumers that this sale will not be available later. Likewise, using the idea of exclusivity will make them feel like they're getting a special deal no one else is receiving.
Don't go overboard with ads on your Facebook Ads that read something like "This deal won't be here forever!" because they will not fare that well. Communicate a challenge with "Are You Ready?", convey a sense of intimacy with "A Gift From Us To You," or provide encouragement with "Treat Yourself, You Deserve It!".
While those examples relate to the copy and not the offer itself, they will heavily boost your YouTube, Facebook, and Instagram Ads to encourage immediate action.
Abandoned Carts Are Your Key To Success
Re-engaging with people that left your site before going through a purchase is important in any ecommerce business.
However, it becomes vital during the holiday season.
Think about this. Your average customer is bombarded with offers every day through YouTube, Facebook, and Instagram Ads. This can lead to them packing multiple carts across multiple stores and multiple devices. They get caught up in the joyride and sometimes forget to go through with the purchase, leading to numerous abandoned carts.
You might be reaching out to abandoned cart customers daily, but your approach needs to be different during the holiday season. Skip sending a reminder email and offer a discount with it. During Black Friday and Cyber Monday, customers are looking for the best deals. Chances are they didn't forget to purchase, and they likely found a better offer.
Get Ready!
The 2021 holiday season is approaching! How exciting!
If you implement these tips, you are ahead of the game. While you don't have to start promoting your campaigns now, it is certainly worth your while to be ready when the time comes.
So get started, and best of luck with your sales!
Mrkt360 is a digital marketing, search engine optimization (SEO) company located in Toronto, Canada. We specialize in online social media marketing and SEO services. If you are looking to drive traffic to your website, increase your mailing list, and optimize your YouTube, Facebook, and Instagram marketing in time for the holiday season, be sure to schedule a free consultation with one of our Google-certified experts today!