How Restaurants Can Survive Covid-19?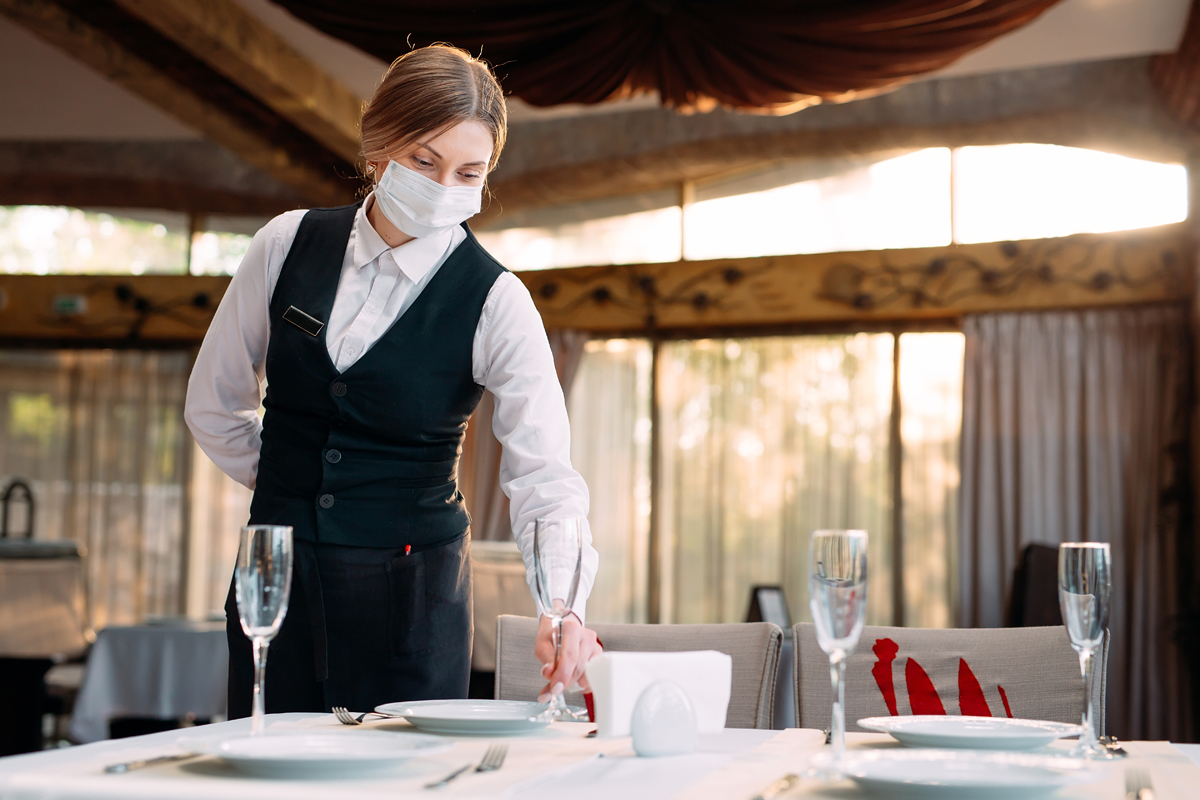 "Just as energy is the basis of life itself, and ideas the source of innovation, so is innovation the vital spark of all human change, improvement and progress"
– Theodore Levitt
As the world navigates through the current Covid-19 crisis, innovative marketing practices are bound to emerge. Companies will have to change their business models if they want to survive these tough times. To truly survive the crisis, industries like restaurants, retail and travel will have to adopt new ways of conducting their businesses.
The Restaurant industry has been especially hard-hit by the novel coronavirus as well as the Government's mitigation measures. 
At Mrkt360, we have compiled a list of probable strategies that can help Restaurants manage their businesses during this time
Have a virtual presence 
With the current 'stay at home' policies, online ordering and delivery systems have gained much popularity. It is imperative that restaurants have a virtual business model in place. This is especially true for those restaurants with large brick and mortar spaces and many employees. As more and more people order online, more employees will be needed to pack, deliver and service customers. If restaurants start promoting and encouraging customers to use the restaurant's food delivery services, their food demand and sales will ultimately increase.
Having a virtual presence also means that restaurants need to have customer friendly websites with easy food ordering systems in place. Nowadays, it is very simple to design a website that shows real-time food preparation to customers. A simple website redesign can have a real positive impact on sales. 
At Mrkt 360, we have an excellent web design team  to consult our clients regarding website redesigning to match client goals. Our team can help you design a website that aligns with your marketing goals while being customer friendly.
Online Food Delivery Service
A lot of Restaurants have shifted to online delivery and take-out only options to cope up with the current situation. Services like DoorDash, SkiptheDishes and UberEats are also doing their bit to help restaurants and delivery drivers. As of March 16, Uber Eats is waiving all delivery fees from independent, local restaurants until further notice.
In Canada, the online food delivery market is expected to be worth $2.2 billion in 2020 and expected to grow to $3.1 billion in 2024, representing average annual growth of 8.5 per cent.
DIY Meal Kits 
Restaurants can offer their meals in the form of DIY meal kit delivery and/or pick up services. Ingredients and recipe cards can be provided to customers for preparing popular menu items at home. As more and more people work from home with less and less time available for meal preps, this can be a profitable way to adapt to the situation. 
Mexican restaurants can deliver taco kits, bakers can provide pastries & cake kits while pizzarias can have pizza kits,…the options here are really endless.
Provide Pantry/ Grocery Items
By using creative solutions and some imagination, restaurants can sail through these tough economic conditions. Restaurants can help their patrons by delivering grocery and essential pantry items. Touchless delivery or curbside pickup options can be introduced for this.
Sell Gift Cards
Restaurants can focus on selling their gift cards that can be used in the future. Hope and a promise of joyful times in the future can be an attractive message for their patrons.
New forms of customer assurances
Restaurants would have to think about protecting customer trusts in their brands. One way can be to introduce new customer assurances like 'certified virus free service','touch free delivery', 'contact free service' etc. 
Another way is to share pictures through social media channels showing their approach to cleanliness and touch-free delivery systems.
Let's be realistic, the pandemic we face today in the form of Covid-19 is extremely dangerous, but so were the Spanish Flu, Smallpox and Polio. It might take time, but, Covid-19 pandemic will soon be a throwback from the past. Businesses need to make changes in their current strategies to match today's challenge. We need to be prepared for the good times that are bound to come once this is all over.