Instagram Shopping, Amazon Shopping or Google Shopping: Which platform is your perfect fit?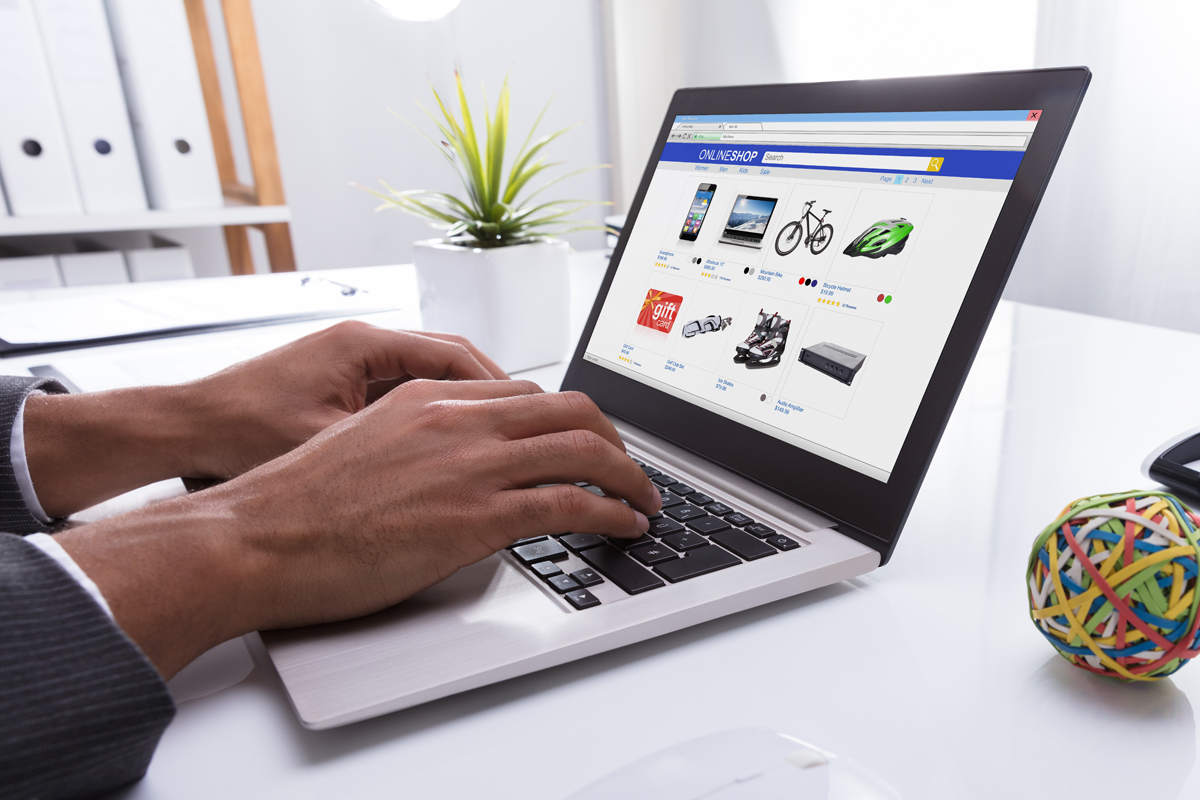 Having an online presence is vitally important for any business. Whether they're looking to sell online or want to develop successful relationships with customers, it's a great way they can generate credibility and trust with their audiences. Furthermore, since digital platforms allow brands and businesses to engage with users in their primetime, it's a great way they can diminish the gap between consideration and actually converting.
Many businesses were forced to migrate to the digital world due to the conditions that accompanied the COVID-19 pandemic. Fortunately, there are many platforms that facilitate online shopping processes for consumers and provide analytics and optimization strategies for business owners, including Instagram Shopping, Amazon Shopping and Google Shopping.
Instagram Shopping
Instagram Shopping is an eCommerce tool that is available for anyone that has a business account on Instagram. With it, marketers and business owners are able to add labels to their posts and stories that include a description and price of the products promoted in them. When tapped on, the label displays the essential product information as well as a direct link to the website to buy the product, making them more prone to convert. Posts can include a maximum of five labels per photo and a maximum of 20 labels in an entire album, but it is not recommended to fill the image with labels; keeping it minimal is best.
Instagram is a visual platform, which is why photographs that feature products must be attractive and creative to make people fall in love and take action. It's as simple as "see, touch and buy". The advantage that Instagram Shopping offers is that the user can buy immediately or, if in doubt, create collections by saving the items they like to see them later and complete the purchase, compiling a wish list of sorts and promoting consideration of your brand. You can even change the colours on the label to match your product, but remember to keep the product in the spotlight and make sure it's the post's primary focus.
Even though the option to complete the purchase within Instagram is not available, a beta version is currently being tested and it will be enabled soon. Currently, if customers want to complete a purchase, the application will redirect users to the business website when they tap on the product labels.
Amazon Shopping
Amazon has positioned itself as one of the leaders of online selling platforms. Anything you can imagine is most likely already a part of the immense Amazon catalogue, and, with the efficiency and speed of its delivery logistics, it offers a great user experience for online shoppers all around the world. Amazon Services provides eCommerce solutions so that businesses of any size can thrive on Amazon.
To start selling through this platform, you simply have to create an Amazon account and pay a monthly fee. Once registered, you'll be granted access to different marketplaces (like Canada, USA, and Mexico), secure transaction processes, a first-class logistics network, and a reliable customer service.
Amazon offers three advertising solutions:
Sponsored Products: These are individual product ads that help improve positioning, drive visibility, and grow sales on Amazon. These ads are displayed on the search results page and on product detail pages.
Sponsored Brands: These ads include the brand's logo, an ad title and can feature up to three products. They are ideal for generating brand and product catalogue recognition.
Stores: This offers a personalized multi-page shopping destination where you can share the history of your brand and any available offers.
Google Shopping
Google could not be left behind in the world of eCommerce, and their online shopping solutions provide many benefits to all business types. To develop ads in Google Shopping, all you have to do is create a Google Ads account and link it to Google Merchant Center (a tool that allows retailers uplead and store product inventory data), a product's feed, and your business's online store.
Google Shopping ads display detailed product information by featuring an image, a short description, its price, customer ratings, and merchant name. These ads are shown to users looking for the type of products that the brand being advertised offers.
The feed is the place that contains all the information about the products you offer, which includes the attributes that are the descriptive details of the products for sale that allow customers to search and find them. The content of the ads is manually customizable, but Google Shopping also provides automated ad creation powered by machine learning and the basic information business owners input. After making a live campaign, the platform also allows them to assess the impact of the ads with advanced analytics and performance tools.
Some of the ad formats available through Google Shopping are:
Standard Shopping Ads: These ads show a product photo, its price, a title, the store name and product details. They are featured on top and to the right of Google Search query results and on the Google Shopping property.
Smart Shopping Ads: This ad type is the same as Standard Shopping Ads but it imports product inventory data and assets from Google Merchant Center and automates ad placement and bidding using existing product feed and Google's machine learning.
Local Inventory Ads: These promote in-store inventory products and store information to locationally nearby shoppers searching on Google and are customized to drive consumers to your brick and mortar stores to complete a purchase. They also enable merchants to manage and track their chopper's entire experience via Merchant-hosted or Google-powered local storefronts.
Local Catalog Ads: These ads are highly visual and easy-to-browse mobile ads. They highlight in-store product availability to drive foot-traffic to your local store and showcase your products by using the feed from Local Inventory Ads.
The main advantage of Google Shopping is the way it's designed to push potential and existing customers down the conversion funnel. It is by far the most powerful tool out of the three, which is why, even when it's really effective, it may come with a learning curve. By using machine learning and deep insight data, Google Shopping offers the most in-depth solution for every business regardless of the industry they partake in and the products they offer. It's also the one that covers the vastest audience since Google Shopping Ads can appear on various platforms, from a search query results to the Google Shopping site. 
By allowing businesses to properly and thoroughly target their audiences with demographic and behavioural insights, it's certainly one of the most powerful eCommerce tools in the market. Furthermore, additional features such as customer reviews, product ratings and merchant promotions let businesses get better insights by being able to collect feedback, cater their ads to more qualified shoppers, and distribute promotions to increase their appeal.
Which Platform is My Perfect Fit?
Instagram, Amazon, or Google Shopping are all excellent tools to help all businesses start developing an effective eCommerce presence. To know which is your best fit, you must evaluate the type of business you run, who is your target audience, the types of products you offer and the channel in which they currently look for and engage with products and services similar to yours.
If your product is in the fashion industry or is predominantly visually attractive, you should opt for Instagram Shopping. On the other hand, if your product is more technical, you can choose Amazon or Google Shopping, where the description is the anchor point. However, just because it's a technical product doesn't mean you can't go to Instagram Shopping. The only thing you have to consider is to present it in a creative and attractive way in order to engage with them with optimal user experience.
Whatever your business specializes in, you should analyze which platform is the most convenient to start selling your products and with which one you will get the best results depending on the style of your brand. If you have the possibility to enable all three platforms, do it; do not hesitate! Remember that today's online presence is key to the success of any business! 
For optimal results, get in touch with our experts! Our team is experienced and prepared to run campaigns through all of these platforms and we will guide you through each step of the way. Contact us or give us a call today!