Interesting Takeaways From DX3, Canada's Largest Conference for Retailers and Marketers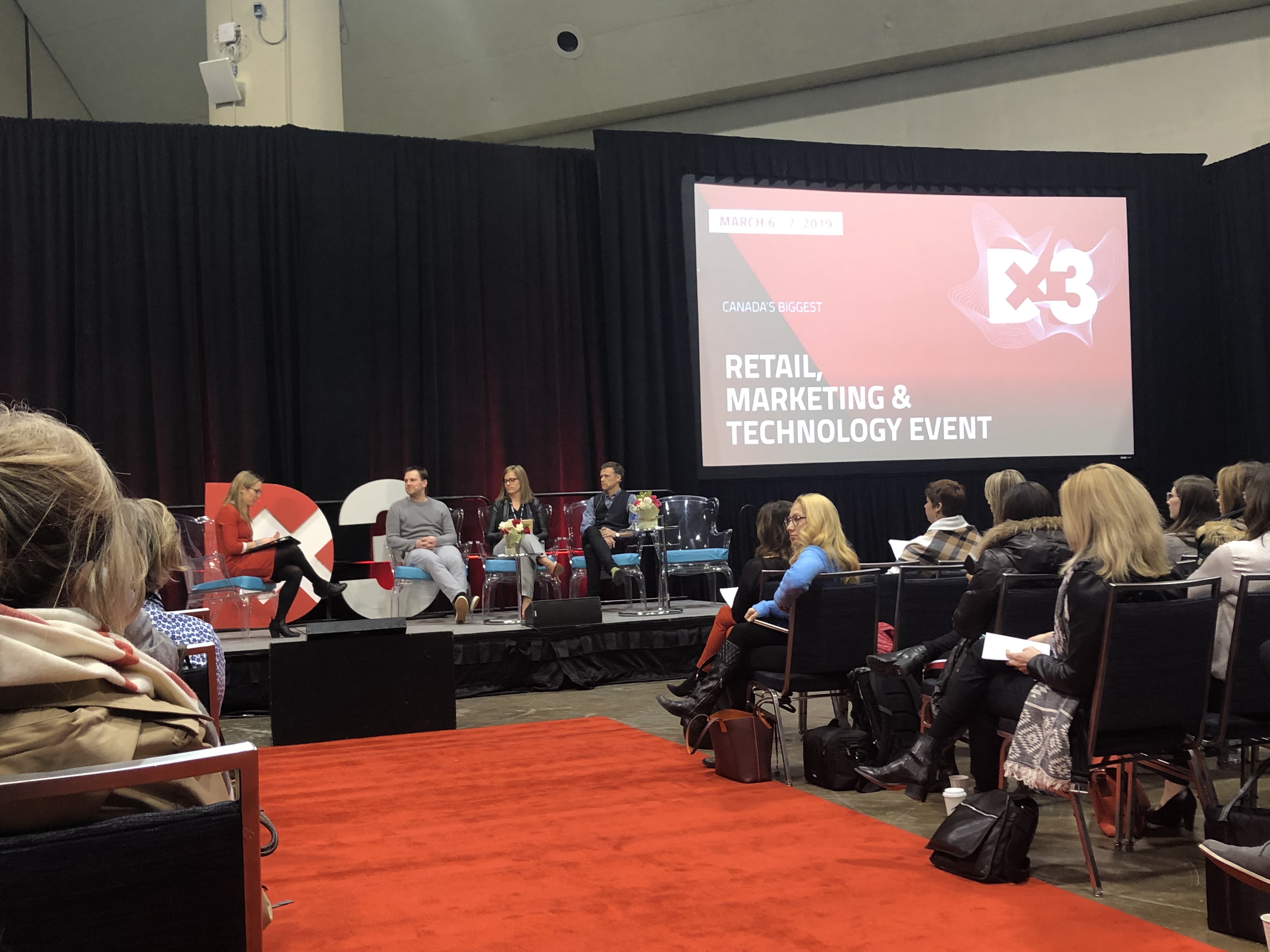 On March 6th and 7th, the Mrkt360 team attended the DX3 conference held at the Metro Toronto Convention Centre. As exhibitors, we had the opportunity to meet many talented individuals in the retail, marketing and technology fields at our booth. We were also able to listen to some keynotes, speeches and panels from a series of industry professionals, from rising entrepreneurs to executives of Fortune 500 companies.

Here we will share a series of interesting takeaways from our favourite speakers that we thought would be useful for our readers to know:

Tech Spotlight: You're boring me: What happened to creative digital advertising?

Company: Contobox
The ad creative contributes to almost half (47%) of a digital ad's overall effectiveness.

The key to an engaging ad is creativity and technology.

What makes an ad creative the most successful is its ability to create an emotional connection.

An engaging moment should contain at least one of the following elements: elevation, pride, insight, or connection.
Artificial Intelligence, Virtual Assistants and Intelligent Experiences

Company: Dynamicly
In recent years, we have seen a rise in mobile app fatigue. People tend to download apps, use it for a day or two, and forget about it or delete it.

However, there has been a surge in messaging apps such as Whatsapp and WeChat.

There has also been a 78% growth in one year for the number of smart speakers in the United States, such as the Google Home.

Artificial intelligence and virtual assistants are what today's users want, because it provides a frictionless experience, information on demand, interactivity, rich media, personalization and allows them to choose their own journey.
The Future is Mobile; Transactional Behaviour of the Anytime, Anywhere Consumer

Panel with: Starbucks, Marketing by Emma, TD, Norman Howard
When designing a mobile app, your goal should be to add value to a consumers life.

It is also essential that you ask for permission whenever you are taking personal information from consumers through a mobile app.

Successful mobile apps create a mutual exchange of value between the company and the consumer.

"Mass-personalization" is a great way to make transactions more convenient for the consumer.

For example, if you order through the Dominos Pizza mobile app, you have 10 seconds to confirm whether you want the same order as your last. The app takes into consideration that pizza ordering is habitual, and saves reordering time for the consumer.

Another example of a mobile app adding convenience to the consumer's life is Uber and their cash-free policy. Riders and drivers never have to worry about having cash or change on hand.
Start-Scale-Sell

Company: Endy
A great way to brainstorm new business ideas is to steal and borrow ideas from other industries and companies.

For example, Endy was inspired by Warby Parker, an eyeglass retailer that mails a variety of frames to their customers to try in the comfort of their own home, free of charge. Endy was inspired by Warby Parker's business concept and created a mailable "mattress-in-a-box" that comes with 100 nights of free trial.
Cannabis Spotlight: The Next Big Thing in Retail

Panel with: Organigram, Lift & Co, EY, Weedbox, Diff
The most important element of a successful cannabis retailer is their in-house compliance team. This is because the cannabis industry is still very new and complicated in Canada.

A legal team to oversee all business practices and a close relationship with Health Canada is important for large distributors.

As of now, marketing is very difficult because there are many limits to what you can market. Thus brand recognition mainly derives from reviews and education within retail environments.