New to SEO in 2023? This Beginner's Guide Has You Covered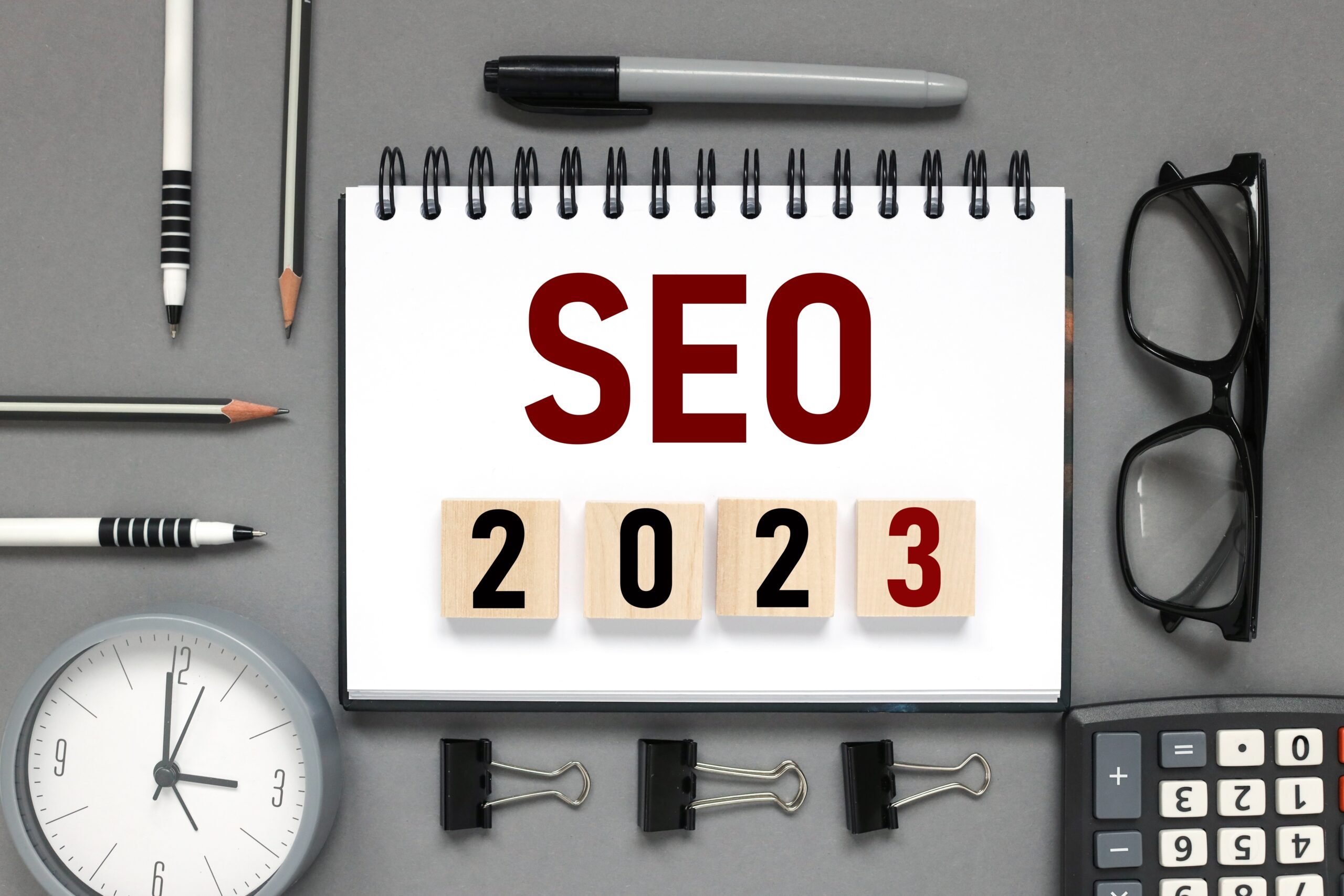 If one of your new year's resolutions was to grow your business, then spending time working on digital marketing is a must. Digital marketing builds on some of the same concepts as traditional marketing. It's more accessible and has more powerful (if only slightly complex) tools, like SEO.
Let's Start at the Top
Search engine results are essentially a popularity contest where your website's relevance, reliability, functionality, and reputation all play a part in calculating whether or not you're the right answer to someone's question.
Search engine optimization (SEO) is optimizing a website or web page to increase its visibility in search engine results pages. SEO involves using various techniques and tactics to improve a website's ranking in search results, such as using keywords in content, optimizing page titles and descriptions, and building links to the website.
SEO can help businesses increase their visibility and reach more potential customers. It can also help businesses build trust and credibility with their target audience and increase website traffic and conversions. 
So SEO is basically a stairway to the top of the search engine results.
The Pillars of SEO
Keywords
Keywords are words or phrases that are used by search engines to identify and index web pages. They are used to identify pages that are relevant to the user's query and are a key factor in SEO.
Researching is always important, especially when optimizing your website for SEO.
Once you have identified the keywords you want to target, you can start using them in your content. This includes adding them to titles, headings, meta descriptions, and other places on your website.
Content
Creating original, high-quality content is an important part of SEO. Quality content should be informative, relevant, engaging, and valuable to your readers. It should also be structured properly and easy to read.
Not to mention that it should contain the right keywords in the right places.
There's no need to get hung up on originality, though. Repurposing content is a great way to get more mileage out of your existing content. This involves adapting existing content for different formats, such as videos, podcasts, and infographics.
Technical SEO
Site structure and speed are important parts of technical SEO. It involves ensuring that your website is organized in a way that makes it easy for search engines to crawl and index your pages and ensuring that your website loads quickly and efficiently, as slow loading times can negatively affect your SEO.
Optimization is an important part of technical SEO. Ensuring that your website is optimized for mobile devices and optimizing images for faster loading times, as well as ensuring that they are optimized for search engines.
It's all for them
Overall, SEO is about ensuring your website will give users a positive experience. Having a properly optimized website shows the care and commitment your potential clients can expect from you, and strategic content use can help ensure your audience gets to see all this effort.
Mrkt360 is a digital marketing and search engine optimization agency in Toronto, Canada, specializing in Google Adwords. Our company offers SEO services to help keep your website functional, relevant, and at the top of the search results list.
Schedule a meeting with us, and we'll get to work on advertising to help your business grow.