Why Social Media Marketing Is Important
The introduction and growing influence of Social Media has changed the whole marketing landscape. Social media has opened new doors for marketers that did not exist before or were too complicated to use. Social media has allowed us to share content all over the world in just a few seconds. Our
social media marketing agency Toronto
has listed a few reasons why you should use the new powerful marketing tool known as Social Media.
Most people use Social Media for personal purposes, but if your company hasn't realized the impact Social Media can have on your business, then you have already fallen behind in modern marketing tactics. Social Media can be crucial to your marketing strategy and once you start using it properly, you will realize the effect it can have on your overall marketing strategy. Here is what our experts at Mrkt360, a
social media marketing agency Toronto,
believe makes SMM important.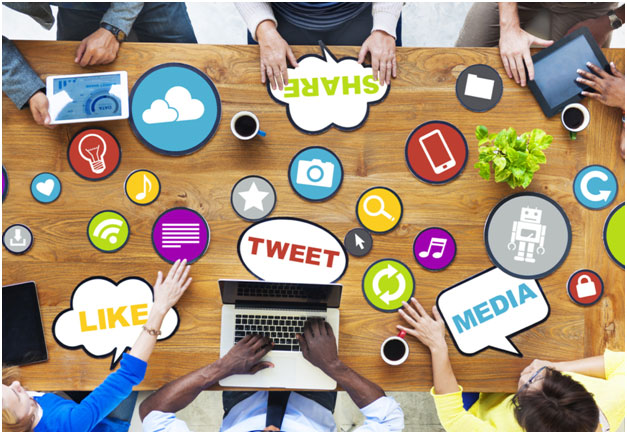 Driving Traffic to Your Business:
Every business owner has the goal of increasing their traffic and conversions; Social media platforms are at the top of the list when it comes to getting referrals to your website. Social Media platforms are also effective for reaching the audience that you actually want to reach and not an audience that is not interested in your product/service. Prior to Social Media, search engines were the main means of getting traffic to your website, although SEO still exists, organic results have shifted more towards the Social Media results of a business. New updates to search engines are incorporating more social results in their algorithm.
Your Branding and Engagement:
Social Media is a great tool for branding and creating a unique identity for your business. By creating a unique profile with unique content, businesses can give their brand a distinctive personality on social media. The branding of the business on Social Media will determine how their audience will interact with the business. The look and feel of the businesses online profile are all factors that should incorporate the general characteristics of the brand they are trying to portray. For some industries and clients, your social media profile may be more important than your website. Just like branding, customer engagement is important for any business. Creating positive engagement with your customers or potential customers can really lead to an improved reputation and better chance of growing your businesses reach. Social Media and the tools it offers allows business to interact with their customers quickly and freely. If you are thinking of starting Social Media Marketing or have any questions regarding the process, feel free to contact our
social media marketing agency Toronto.
Our experts will be delighted to help you.