The Technical SEO Checklist to Boost Your Rankings in 2022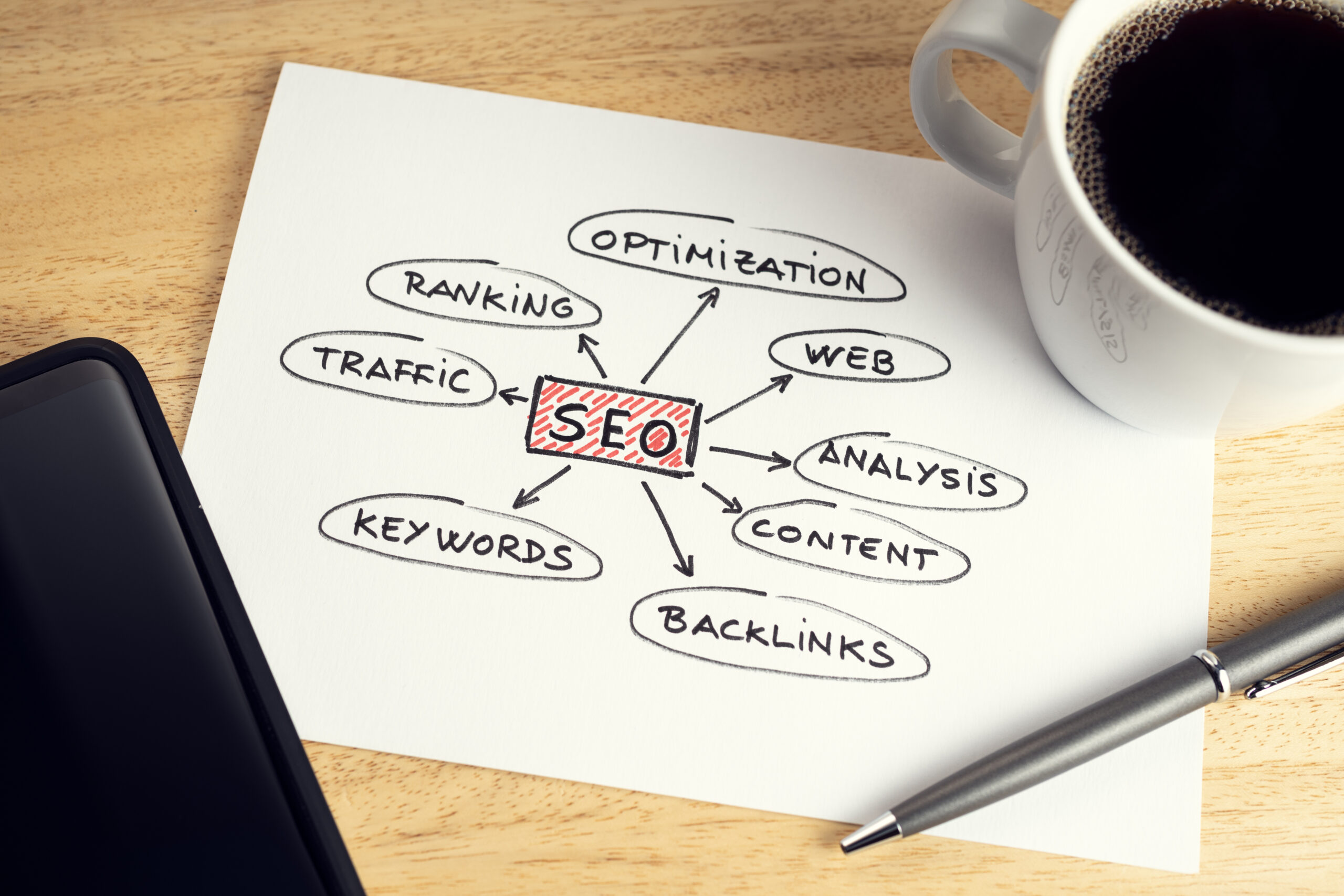 It's the dusk of 2021. As we settle down with a warm drink and a cozy blanket, we reminisce on the past year, the good, the bad, and the ugly. As we celebrate the good, something else comes to mind: 
How can we fix what's left?
Everyone's got a New Years Resolution, but just knowing what you want to change and improve won't cut it. You need a plan of action! 
If you want health, eating better and exercising are the first steps. If you're going to learn an instrument you need to buy one and then pay for classes or look for them online. If a stagnant business is on your mind, then you should consider an SEO Audit. 
Search Engine Optimization (SEO) is an online marketing toolbox that helps increase the organic search traffic to your website and position your business in the digital market.
A simple SEO Audit can help you identify all the areas of opportunity that your website isn't capitalizing on and strengths you can build upon. SEO Firms offer several SEO Services and digital marketing strategies to help build up your organic traffic, digital reputation and social media presence. 
However, that doesn't mean you can't get things done yourself. Here's a handy SEO Checklist to boost your rankings in 2022.
Content Design
You have to make sure you're not only visible to millions of people searching for services on the internet every day, but also that your web image is presentable.
Content. If people can't see your website's content, they will most likely ignore your services.
Keywords. It's not just what you say, but how you say it. You have to make sure that you use the right keywords in your web content to generate more presence in search engines.
Content Design. Your page needs to be accessible, easy to read and navigate, not to mention visually appealing to the consumer. In online marketing, image is your first impression.
Mobile Friendliness. Most web traffic and searches come through mobiles. No matter what your services are, there will likely be someone looking for them on their mobile, so making sure your site can be navigated on a smartphone is a no-brainer.
Social Media Presence. With many bots and scammers on the web, people need to be sure they can trust the site they are on. By having a presence on social media as well as citations on other reputable sites, you generate a trustworthy image.
Web Design
It's not just about looking good, your website needs to work even better than it looks, there are several areas that SEO Companies look into when it comes to this that you can check out for yourself.
Indexing. First and foremost, if your site isn't indexed on any search engine that means your not getting any flow from search engines.
Necessary Pages. There are certain pages that need to exist in your site so that search engines will recognize them as a legitimate business site such as an "about us" page and a "contact us" page.
Sitemap. A sitemap may seem a bit derivative if you've already invested in making the site navigation easy and intuitive. However, for Search Engine Optimization, it makes finding the content you want to be discovered and ranked easier for search engines.
Duplicate Content. It's easy to overlook duplicate content or to think that having extra content with the right keywords is a good thing, but chances are that all you're doing is either having these two pages compete unnecessarily, splitting ranking among the two.
Broken Links. Any broken links and missing content just show that your page is not up to date. Taking the time to clear out the clutter is essential to keep your site neat and trustworthy.
Meta Titles and Descriptions. They're the first things that pop up in the search engine results that give searchers (and search engines) an idea of what your site is about.
H1 Tags. The H1 tag refers to the main header on your page and is one of the most important places to place the keywords on what your business does.
Analytics
Now that the ship's been cleaned and maintained, all the ropes tightened, sail unfurled, and course set, it's all about navigating the flow of information and course-correcting when necessary.
Backlinks. Who talks about you is also fundamental when it comes to SEO, taking a look at what sites are linking to you and making sure that they are sites that you want to be talking about. You have a lot to do with the next item on the list.
Trustworthiness. Search engines have their own metrics for this, and one of the most important ones is who is citing your website and how much it gets cited but other, reputable, peers.
Bounce Rate. This has to do with how many people "bounce off" your page after accessing it. If there are too many people not looking past your homepage, there's a problem.
Traffic. It's not just about how many people are coming into your website, it's also about where they are accessing from and through what channels. The last thing you want is heavy bot traffic.
Whether you choose to practice Search Engine Optimization yourself or hire an SEO Firm for all your online marketing needs, you'll find that the investment on SEO has the potential to help you reach your 2022 business goals.
Mrkt360 is a digital marketing and SEO company located in Toronto, Canada. We specialize in social media marketing and Search Engine Optimization services. If you want to drive traffic to your site, rank higher on Google and boost your online presence, schedule a free consultation with one of our certified experts today!