10 Cold Email Subject Line Formulas to Get You Out of the "Junk" Folder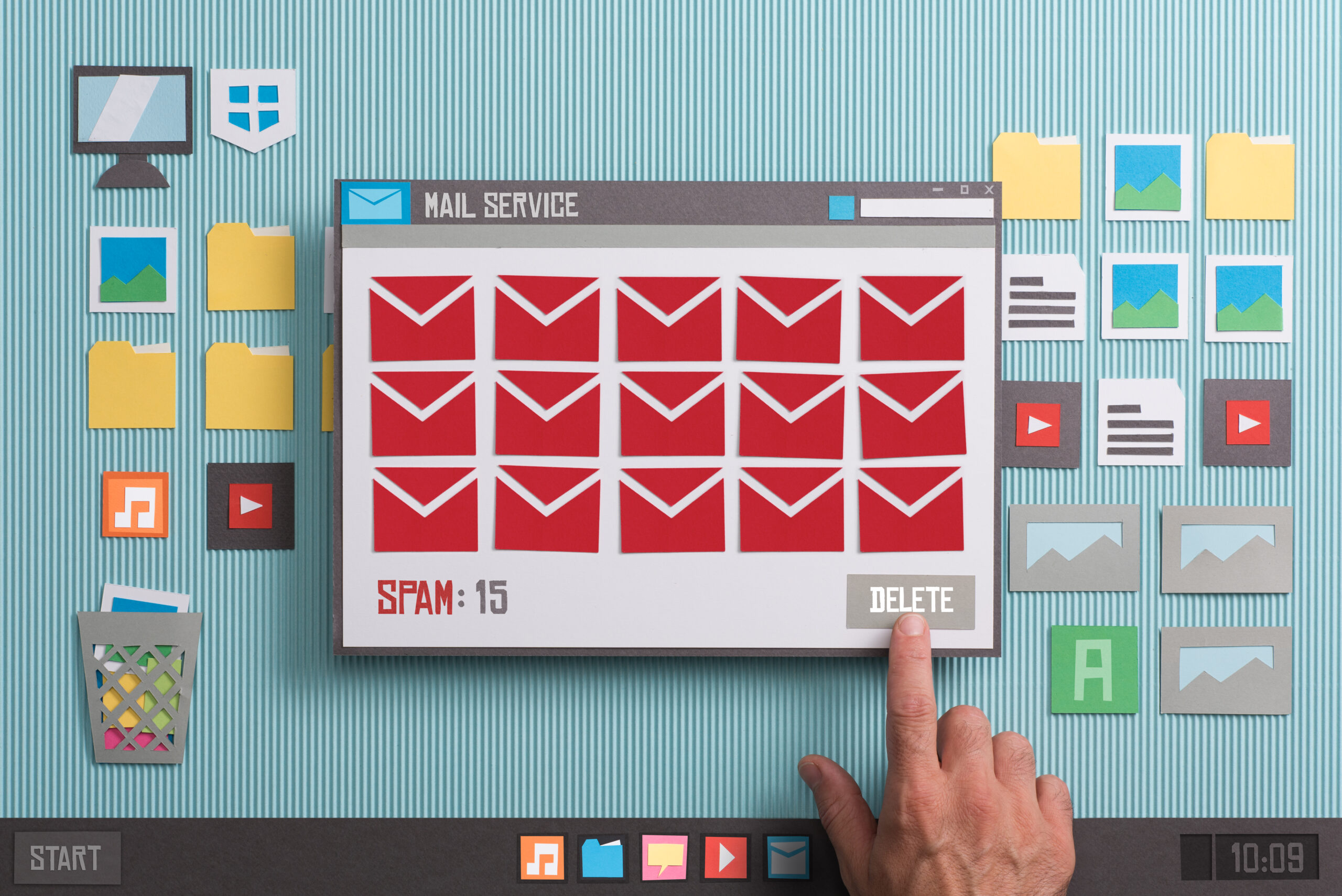 Picture this. You open your mail app and read the following subject line:
"Spring Updates."
Booooooring. Generic, could come from basically ANY company, unclear subject, no clue what's inside, uncompelling. Unless the word "spring" is accompanied by "break," the subject line has nothing going for it.
Now imagine a potential client receiving hundreds of those daily. Let me tell you that most go to their "Junk" folder.
This is especially true with cold emails. These are introductory emails that you send to people you don't know to create a connection for business or networking opportunities. Thinking of a good email subject line isn't easy, and it can make your recipient's eyes roll back or blink with surprise.
So how do we make the latter happen?
Before we give you ten formulas you can use to make sure those cold emails get opened, read, and replied to, let's go over what a good email subject line needs.
Characteristics of a good email subject line:
Keep it short.
There is no need to go ham. Most email providers cut off their subject lines at around 60 characters. Make it no longer than 40, to be sure.
Make it personal.
Including the prospect's name is a good idea. Bonus points if you don't use a generic email like sales@companyobviouslysellingsomething.com
Offer value or interest.
Do you offer a product, service or opportunity that your prospect or client has been looking for? Can you help them reach their goal faster? Offer something they are interested in.
Don't clickbait.
Just don't. It's annoying.
Include Keywords.
Prospects use keywords to filter their inboxes. Including specific keywords can take you out of their "Junk" folder.
Best Cold Email Subject Lines
"[Mutual connection] recommended I get in touch with you."
Referrals and testimonials are powerful tools. If you share a connection with your prospect, be sure to put that person's name in your subject line. If your prospect trusts your referrer, your email will be more compelling than 99% of other cold emails.
"Hi [prospect name], [question]?"
People are inclined to answer questions. Approaching them with curiosity rather than an expert will make a prospect more likely to engage with you. Using their name makes the email more personal as well.
"Question about [goal]"
What's the question, though? They will have to open your cold email to know!
"I found you through [referral name]."
Again, referrals are powerful tools. Mentioning them in the subject will increase your prospect's investment in responding to you. Also, letting them know you found them through people or their communication channels will prove that their exposure methods are effective. 
"Feeling [negative emotion]? Let me help."
Prospects will appreciate your willingness to be of service. You can look into problems or events in your prospect's industry, tap into a potential emotion they might feel, and offer to help.
"I'd like to learn more about [goal, interest, information]. Hoping you can help me."
People tend to want to help others. This is especially true when people are honest and humble about seeking help from them.
"I am trying to sell you [something]."
Honesty can go a long way. People are usually on the defensive when they suspect they're being sold something. Being upfront about it will weaken their barrier as they know what to expect but know you're not sneaky about it. "This is a sales email" works surprisingly well, too.
"So, you [something about them]."
"So, you speak japanese?" "So, you sell web designs?"
You can easily get this information from someone's bio, website, Facebook profile, or Twitter account. Personalizing your email subject line will make the prospect more interested to read through your email (even if it has nothing to do with your subject line). Mention something that couldn't apply to just anyone to make it seem more personal.
"Hey [Name], saw you're looking into [goal]."
Not only are you using the prospect's name, but you are also referring to a potential opportunity or goal they have in mind at the moment.
"Saw you are in need of [service you offer]. Can I help?"
Tackle a need they have, offer to help. Simple as that. If they're still in need of what you offer, they'll probably skim through what you have to say, at least. 
Even though email subject lines are short, they have a lot of power when it comes to people reading your emails or not. This is especially true with cold emails. Remember, the best email subject lines are direct, informative, compelling, short, and personal. 
These are but 10 of many email subject lines out there. Be sure to think outside the box when coming up with your own and test out which ones work best for you!
Mrkt360 is a marketing and search engine optimization (SEO) company located in Toronto, Canada. We specialize in digital marketing and SEO services. If you are looking to increase your mailing list and optimize your YouTube, Facebook, Instagram, and email marketing campaigns, be sure to schedule a free consultation with one of our Google-certified experts today!