Google Guarantee Comes to Canada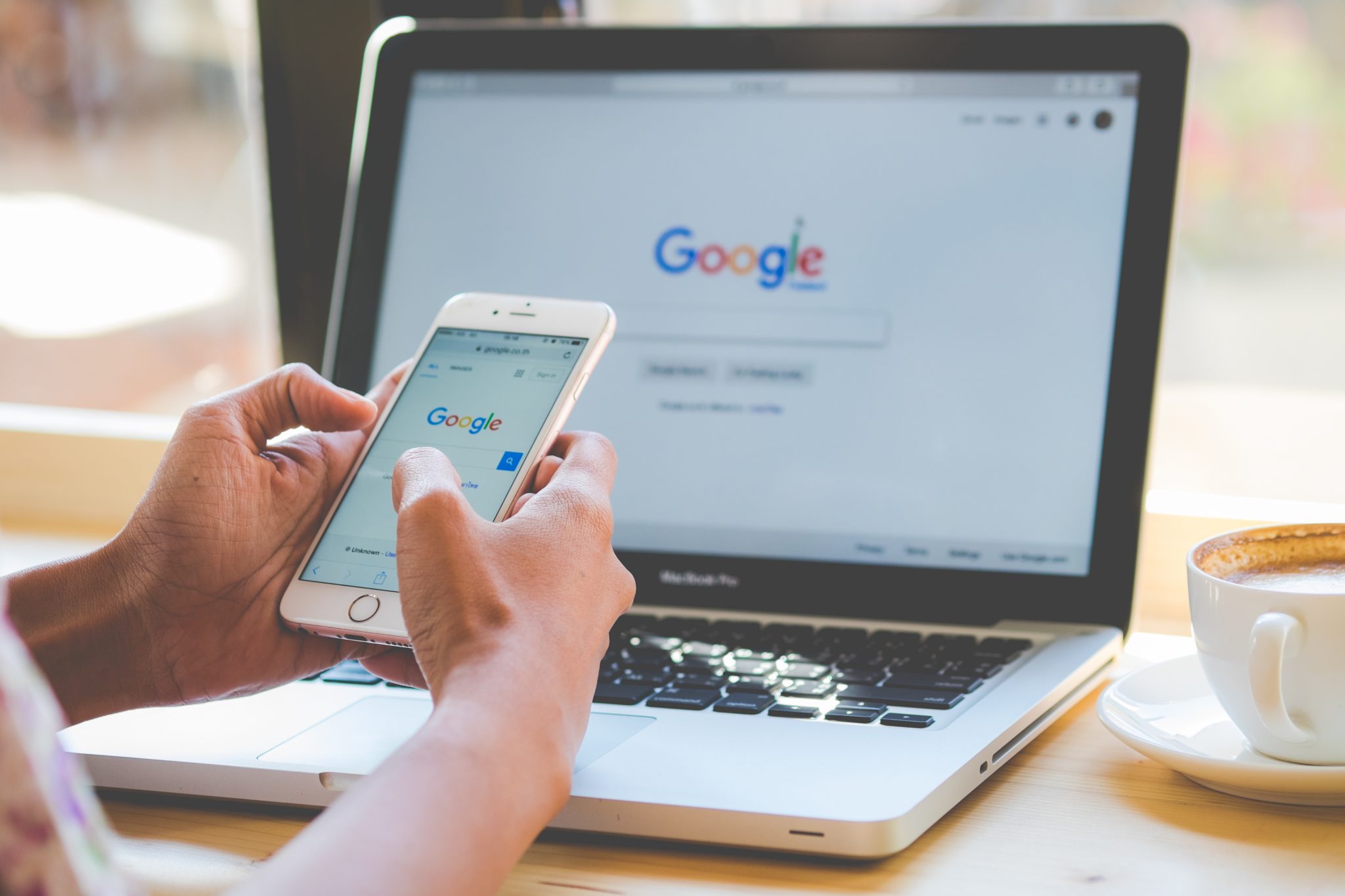 If you have recently searched on Google for a service such as a plumber or a locksmith, you may have noticed a little green checkmark beside a local listing. This is called the Google Guarantee, which has recently become available in Canada. The Google Guarantee helps local businesses form a solid online reputation and foster trust so that customers are encouraged to click on their ads.

What Is Google Guaranteed?

The Google Guarantee is a badge that is only given to businesses that pass Google's strict AdWords advertising standards. Once a business is qualified, they will receive the Official Google Guaranteed Badge. If a customer is unsatisfied with the service of a local business with this badge, they may be reimbursed by Google.


What Does the Google Guarantee Cover?

The Google Guarantee covers claims up to the cost of the initial service, with a lifetime cap of CAD $2,000 (and USD $2,000 in the United States). Claims can be submitted within 30 days of the service completion date, the customer must have booked the service via Local Service listings, and the customer must provide a receipt that shows the business name and amount paid.

For example, if you get your toilet fixed from a Google Guaranteed plumber, and you are not happy with the service, you can submit a claim and Google will refund you your money back.

How Do I Become a Google Guaranteed Business?

1. Once you sign up for a Local Service listing, you will receive an email from Google to begin the screening process (refer to the sample email below). In order to become Google Guaranteed, your company must pass various levels of screening that vary according to the type of service, country of practice and whether you advertise directly or with Google's Partners. If you do not receive an email from Google, contact Mrkt360 and we can get you started right away.

2. You will then be led to a portal that will require you to submit some business information to Google such as your business ID, licenses and insurance.

3. Next, submit all necessary information here to request a background check. Pinkerton, a third-party risk management company will conduct a background check for business owner(s) and field workers. (Note: field workers do not need to be licensed, but are required to pass the background check). Once complete, you will receive an email that will require you to verify your identity, which will be done via a selfie from your mobile phone. If there are any issues, there is a support number in the email you will receive (1-866-416-006).

4. The background check will take an average of 3 to 4 weeks to complete. However, with the help of Mrkt360 the screening process can be reduced to 2 weeks.

5. Lastly, Google will contact the business owner in order to start with the services. 
Who Can Apply?

At this time, Local Services ads are available only for certain service categories and areas.

United States: Locksmiths, plumbers, electricians, HVAC, carpet cleaners, house cleaners, and garage door services

Canada: Locksmiths, plumbers, and HVAC

The current cost per lead for locksmiths is $14  CAD and $30 for plumbers.


The Screening Process
1.Background Checks

Firstly, business owners, as well as some service professionals, will undergo a background check by a third-party risk management company that is partnered with Google. Depending on your industry and country of practice, this may involve civil litigation history checks for your business entity in effort to detect evidence of negligent performance of services and court history. They may also screen the business owners and/or service professionals via identity and criminal history checks, as well as cross-checking against national offender, terrorist and sanctions registries.
In addition to this, Google will also check for red flags. This can include the following behaviour:
Declined or pending payments in AdWords

Suspended accounts

Authenticity of your Google My Business Listings. For example, PO boxes or UPS are not accepted as legitimate listings

Previous relationship history with Google
2. License Checks
Google will verify whether the business and employees have the necessary licenses applicable to the city/county, province/state and country of practice. For example, plumbers in Toronto require a Toronto Plumbing License. Google will also check whether your license, insurance, invoices and local listings are all registered under the same business name. Thus, it is important that your Google My Business and other online listings are under the name you are "Doing Business As". For example, if your business license is for "ABC Plumbing Inc.", the exact same name should be on your local listings and other documentation.
3. Insurance Checks
If insurance is applicable to the industry/service, the business must have general liability insurance coverage for any work performed. This would involve requesting a one-page Certification of Insurance from your insurance provider to submit to Google. Make sure to not submit your old insurance policy!
4. Advanced Verification
Some industries may require advanced verification screening, which includes a review of the Google Ads account and any public data or video interviews conducted by Google. The screening may also involve looking into business registration validity and signs of fraud or misleading behaviour.
In addition, individuals that try to apply on their own may come across some errors, such as the screenshot shown below. 
5. Customer Feedback
Google will continuously collect reviews and ratings from people who have used the business' services. Consistent negative feedback will result in lower rankings.
How Mrkt360 Can Help


Google's new screening process can be quite strenuous and difficult to pass. As the Google Guaranteed program matures in the Canadian market, the requirements are consistently updating, making it more difficult for businesses to qualify. For example, the program now has very strict branding guidelines. Applicants must have consistent logos and branding for their uniforms, receipts, forms, service vans, storefront and more. The branding must also be permanent and non-alterable. For example, a business that has a removable sticker of their logo attached to their front desk had their application rejected because of strict requirements in the consistency and permanence of branding.

In addition, individuals that try to apply on their own may come across some errors, such as the screenshot shown below.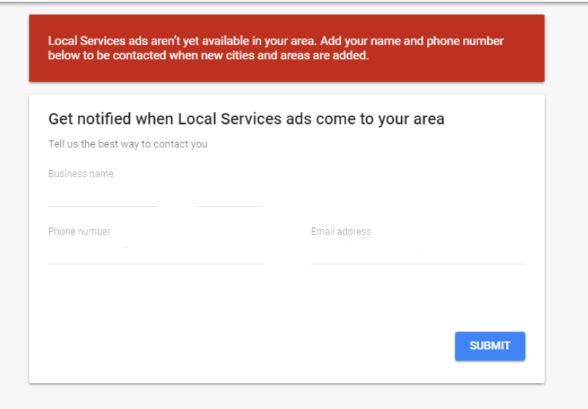 Luckily, Mrkt360 is working directly with the head of the Google Guarantee Program at Google to help ensure a smooth and error-free application process for our clients. We have the tools and knowledge to help guide you through the process and answer any questions along the way. We have been provided with strict guidelines on what NOT to do in order to prevent being instantly declined.

Frequently Asked Questions
If my customer requests reimbursements, do I have to pay?
If your customers aren't satisfied with the quality of work, Google is responsible to refund up to the amount paid for the job, with a lifetime cap of CAD $2,000. Your customer can submit a claim to Google within 30 days of the initial service completion date. You, as a business, are not responsible for the refund. However, Google will investigate the service provided, and proceed accordingly.
What will Google check before I get listed on Google Guarantee?
The screening process will vary depending on your industry and country of practice. However, a common screening is the company's standing relationship with Google. For example, if the company is in debt to Google, this would make it more difficult for Google to trust the business and offer a guarantee for their services. Other screenings include police checks, customer reviews, and experience.
What if I submit my application but did not pass the advanced certification?
If you did not pass, you can appeal the result of your advanced verification. It is highly recommended to speak to an agency, like Mrkt360, before you re-apply to prevent being blacklisted.