Here's How To Improve The Cart Abandonment Rate Of Your Online Store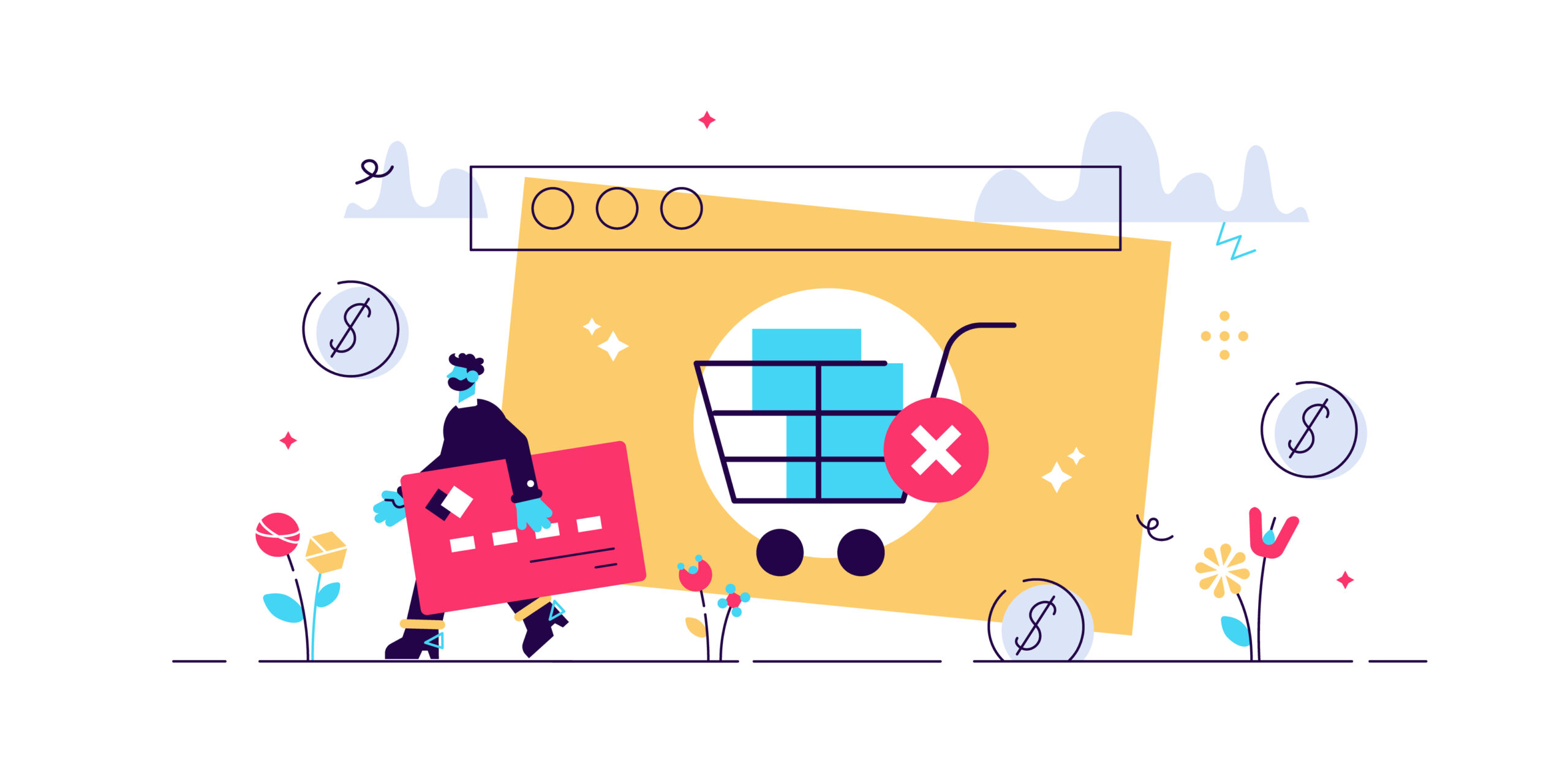 If you sell products or services online, you are probably already familiar with cart abandonment statistics. And yes, it's a daytime headache and a nightmare at noon.
While seeing the numbers, all those leads escaping from the conversion path seems unbelievable. Not very encouraging, eh? Even if the business numbers are okay, you sure could use all those extra shopping orders.
Sounds appealing? Well, it's time to revisit and implement new digital marketing actions directly to your site's cart and checkout section.
What is the average abandonment rate?
This comes in all colors and shapes, but an industry standard abandonment rate stands around 69 percent. Depending on your business, this can be higher or lower. 
This rate is very high in mobile devices, up to 85 percent, and of course, most sites are not very well optimized for smartphone shopping. Even with big smartphone screens, most online shoppers prefer to purchase from a laptop or desktop computer.
As the logic says, the lower the abandonment rate, the higher the purchase rate. Now you know what is considered high, and you are reading this, yours probably is. 
So, here are a few things to pay attention to and improve your sales funnel.
Extra Charges or Unclear Pricing 
Nothing is more stressful than proceeding to check out and seeing a higher price than agreed to or being forced to give a tip. Whether this is due to extra cost for delivery fees or an additional expense for a particular product's size, it is better to make it clear from the beginning. 
This makes customers feel they are being scammed, and your brand loses credibility, an often-overlooked currency in business. Avoid at all costs being unclear with pricing at checkout, and shoppers will prevail.
Too Much Check Out Slots
Another online checkout issue is making it too complicated. This is one of the reasons for Amazon's success; their checkout funnel is very straightforward. They even have a Buy in One Click option making purchases even faster and mobile-friendly. 
Keep your checkout simple, easy to fill, and to the point. Eliminate unnecessary filling fields but add this slot to your online marketing strategy and check it out correctly. It's about making the path clearer and more walkable… or surfable.  
Personalized Retargeted Ads
A key ingredient for any successful e-commerce marketing campaign is personalized retargeting ads. If done correctly, it can impact the purchase rate fiercely, making second guessers who have already visited your site and filled the cart return and make the decision. 
Even if it sounds invasive, statistics show a high success rate. This type of advertising will show potential lead ads of your products on social media later, connecting them to your sales funnel again and, in most cases, completing the purchase.
Long Waiting Times
This might seem from the early 2000s, but you will be surprised how long loading times discourage potential customers nowadays; they don't even have 5 seconds to spare. Website optimization is critical for E-commerce, and there is no time to lose.
Purchase without a sign-up
And last but not least, consider enabling purchasing without an account or buying as a guest. This may be risky at first, but the first impressions matter. 
An action like this will boost your sales and make you gain subscribers in the long run by inviting the first customers to create an account, get special discounts via email, and other internet marketing strategies.
Mrkt360 is a renowned digital marketing company committed to helping your business meet its marketing goals. Don't try to be a jack of all trades, and let us help you with your E-commerce site. 
Get those leads back to the conversion path. Talk to one of our experts today.