Mrkt360 Hosts Google Partners Event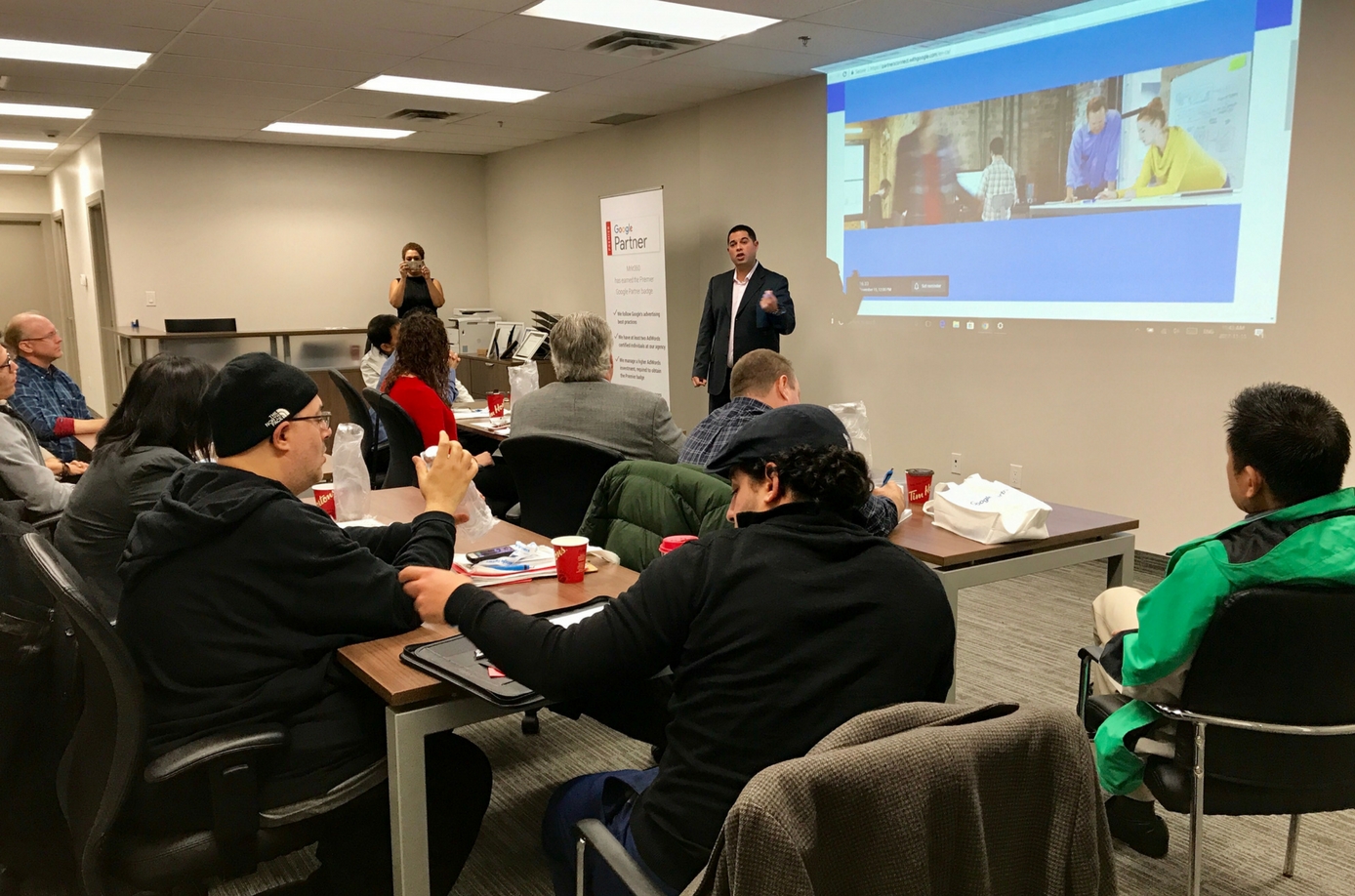 Last Wednesday, Mrkt360 joined the November 2017 Google Partners Connect event.
  Each Month, Google organizes the
Partners Connect
event online. The event aims to address existing challenges in the digital marketing industry and discuss possibilities for the future. Each month, the event has a different theme. Regardless of the industry, the event brings together hundreds of digital marketing service providers from across Canada. It creates a unique environment for learning, networking, and collaboration. Google agencies around the world partake in the streaming sessions. Over the course of the event, attendees enjoy presentations, new insights, and live Q & A sessions. Featured speakers touched on themes that centred around driving growth through mobile measurement and understanding user fragmented journeys. Also discussed were the new
Google attribution model
and how to optimize your mobile pages. Jimmy Morrow, Global Mobile Lead at Google indicated the importance of looking beyond the final touchpoints of a consumer's journey. According to him, many advertisers only analyze one small part of the consumer path, the final touch point. This, therefore, is the reason that many businesses fail to see optimal results even after investing substantial advertising budgets. He shed light on the Google product solutions that can help small business assign equal credits to various touchpoints. The second tool which is known as the Google Attribution tool will launch in 2018 to join the current
AdWords Search Attribution.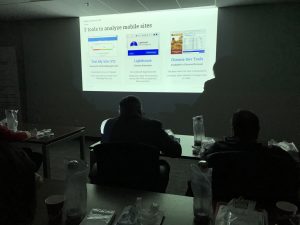 Furthermore, Jimmy mentioned that AdWords Search Attribution model would help companies understand user behaviour. Which mostly occurs across mobile and tablet devices, within the same channel. Also, the new Google Attribution Model will provide a better understanding of the user behaviour across different advertising channels. For optimum results, he advised that businesses should take three steps. The first is to select the best model for their business, change the model in AdWords and rethink the timeline for analysis of the data received. Taking these actions will help you to determine the main areas to invest your budget. Erin Sagin, Global Go to Market Lead, Google, took over to highlight the importance of having mobile optimized pages. She explained how companies could leverage Google mobile development tools such as Test My Site, Lighthouse and Chrome Development Tools to design better mobile pages. Comparing moving into a new apartment to creating an effective mobile site, Erin mentioned how moving is much faster when you unpack the essential items first. Lastly, she touched on the new Google app, AMP which helps to design visual and beautiful landing pages for better speed, design, and testing & development. In between presentations, attendees had the opportunity to interact with
Mrkt360
CEO, Eran Hurvitz. He shared useful tips on how to create better
mobile pages and Ads.
The session ended with a live Q & A session where inquiries sent in from the US and Canada were addressed. We want to thank Mrkt360's Google Agency Manager, John, for joining us from Montreal to attend to questions from our attendees. Since the inception of these Livestream sessions, we've been working with Google to create a better digital marketing experience for our clients. Events like the Partners Connect, therefore, support our mission which is to ensure that businesses succeed online. Congratulations to Google Partners for hosting yet another enlightening conference. It was indeed a successful event. We look forward to continuing this conversation on advancing the Digital advertising game in Canada.