Mrkt360 Takes Google For YouTube Training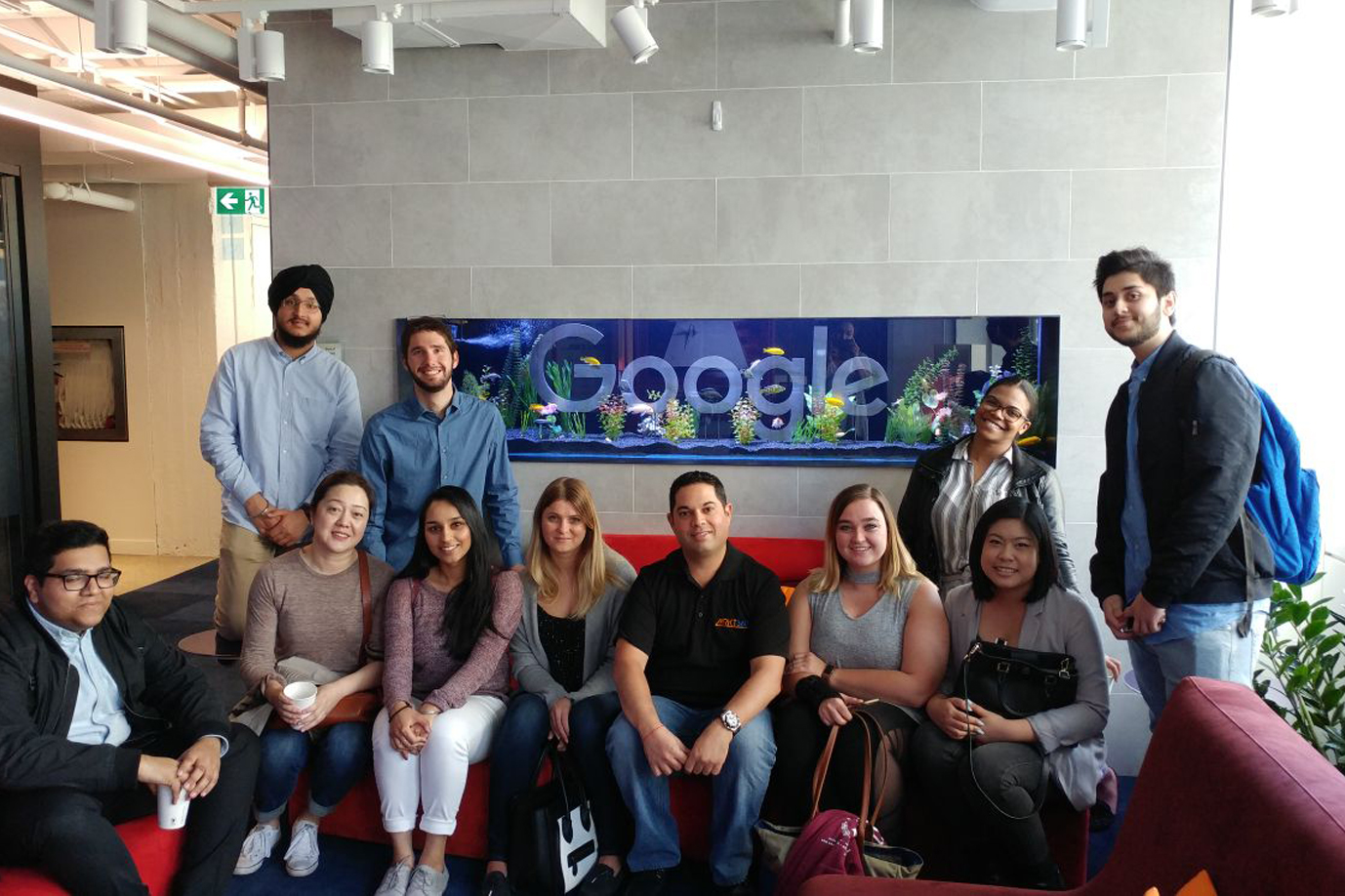 Last week, the MRKT360 team had the amazing opportunity to complete a YouTube training session at the Google office in Toronto. We started our day off with an awesome tour of the office! Then, Google representatives John Dzera and Tautvydas Kymantas shared some really great insights on consumer behaviour changes and the different types of advertising formats offered on YouTube.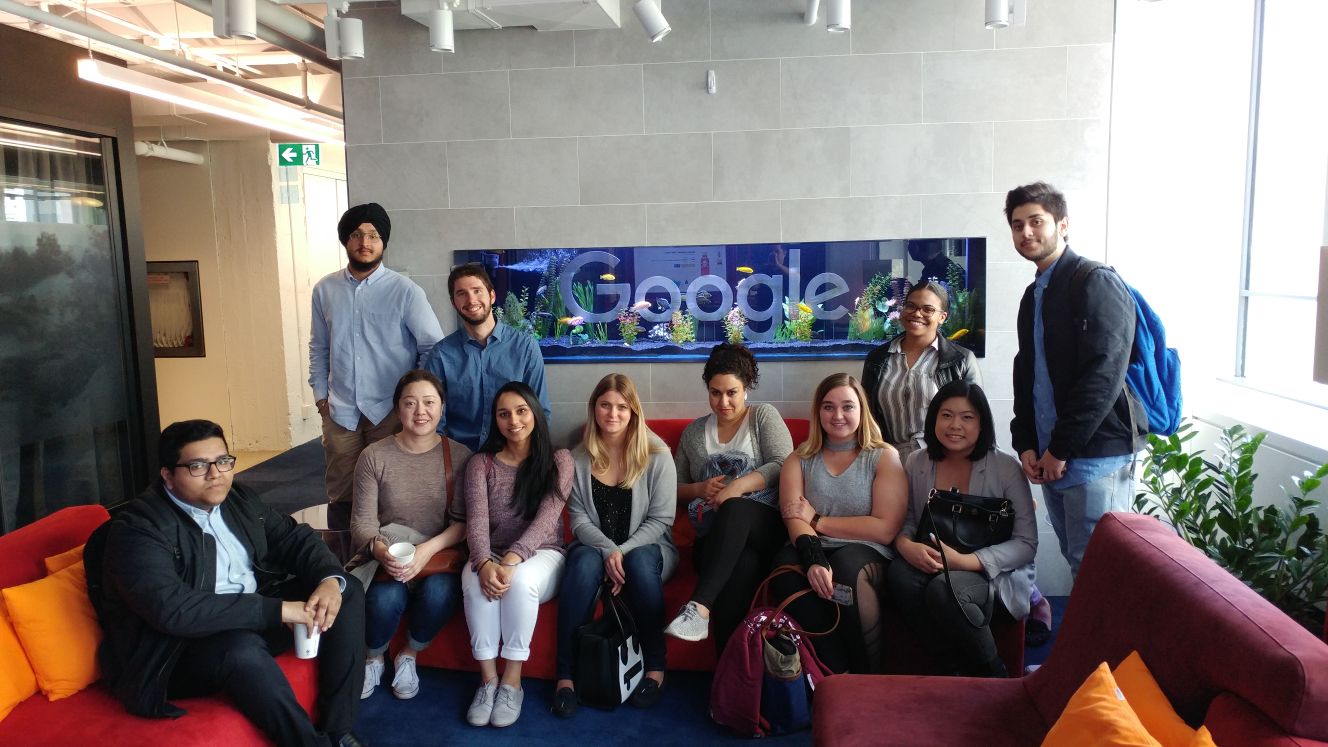 Consumer behavior has changed so much, and it is important for businesses to keep up with these changes. When television first became popular, reach was scarce but attention was plentiful. Now it is the opposite; reach is plentiful, but attention is scarce. Ten years ago, a huge studio with dozens of crew members were required to make video content, but now, all you need is a smartphone and a YouTube account. YouTube is a great way to gain mass impressions for your business, as it is the second largest search engine, right after Google. In terms of the Canadian market, 75% of daily Canadian users visit YouTube several times a day. With over 1 billion hours of viewing time a day and 10 hours worth of content uploaded per second, businesses will lose a significant portion of their consumers if they do not leverage this platform. The question is HOW businesses can use YouTube to find more customers and stand out amongst a cluttered marketspace. The consumer funnel is a model that helps illustrate the theoretical customer journey towards the purchase of a product or service. The model can help businesses determine what they want to achieve through their campaign and which advertising formats will work best for that.
Mastheads
The YouTube masthead is the header on the YouTube homepage. It has the ability to gain over 8 million impressions on desktop computers. Over 60% of YouTube visitors view this homepage.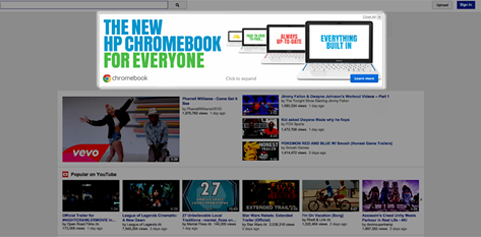 Pre-Roll Ads: Non-Skippable and Skippable
Non-skippable ads are 30 second ads that cannot be skipped. They appear before a video and are perfect for reach and awareness at a guaranteed rate. Skippable ads are perfect for engagement and consideration. This method ensures that only people who are interested are viewing the ad, so the company will only have to pay for those views.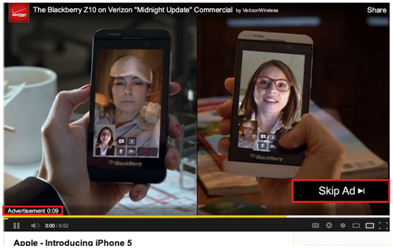 Bumper Ads
These are short, cheap and memorable ads that last for 6 seconds. These ads are good for teasers and follow-up marketing. They have a 9/10 campaign lift recall, and do not annoy viewers because the viewing time is so short. This option is very cheap, but is also very competitive.
Discovery Ads
These ads are the first results to show on a YouTube search page. It is based on the same topic that the person searched, so they are more likely to be interested and look at the content. Similar to Google Search ads, it is based on bidding.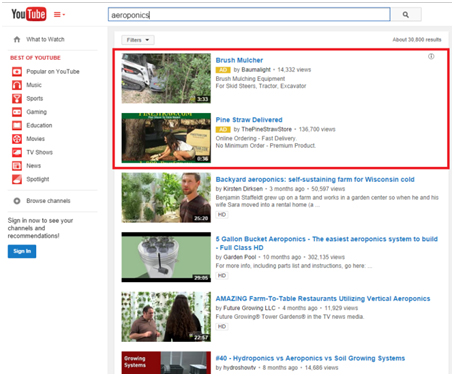 App Install Ads
These are promotion banners with an "install" call to action option that appears. Once the button is clicked, the app is downloaded online without leaving the YouTube website.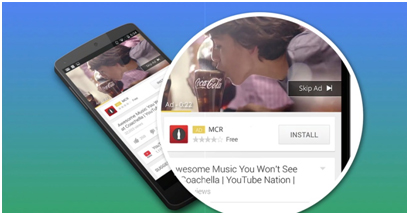 Youtube Cards
With a click on the "i" icon in the top right corner of a video, users can expand to see a purchase or information link. This method provides a consistent and intuitive experience to interact with brands.
Brand Safety
YouTube also allow businesses to avoid being associated with certain videos. There are different options including placement, topic, content type, and keyword exclusions, as well as digital content labels. YouTube has recently implemented even more brand safety measures such as account-level placement and sensitive subject exclusions.
How do you know if your ads are working?
Brand Lift Studies help you measure important metrics like brand awareness, ad recall, consideration, favourability, purchase intent, and search lift. This is completed through surveys that appear before videos. These surveys have highly detailed results and include important information about survey participants including age, gender, geography, whether advertisements are more impactful for viewers or skippers, and frequency needed for ad recall. Results are updated live, so businesses can check the results at any given time.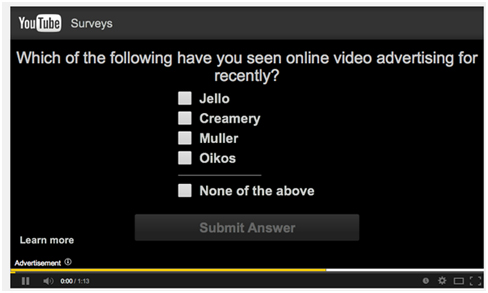 Overall, the MRKT360 team was able to gain some valuable insights on YouTube advertising, and we cannot wait to share our knowledge with our clients!