Why Selling on Amazon Is Important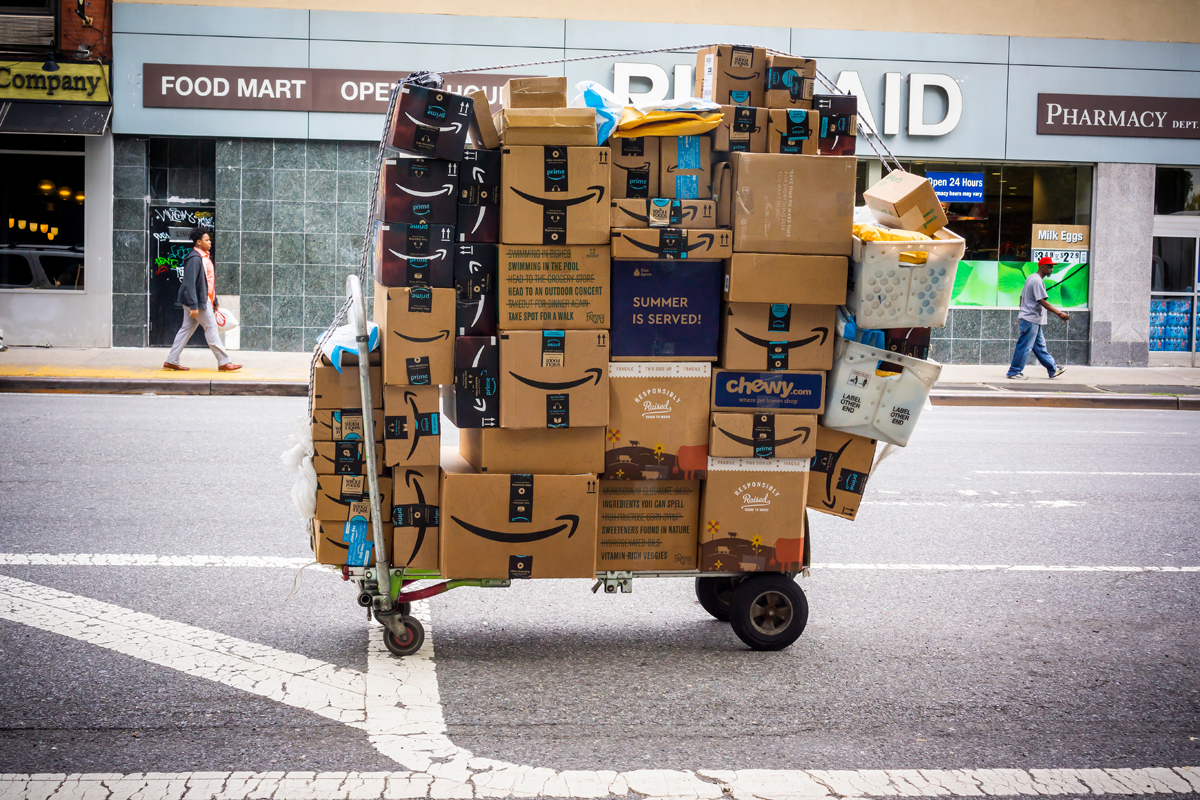 The retail industry and consumer behavior around the world took a 180-degree turn in less than 6 months. No one saw it coming. The world is facing a global health and economic crisis due to the appearance of the COVID 19 virus. The needs of consumers and the way they used to purchase products is not the same as it was 5 months ago. While some companies are struggling to supply the rise in the demand for their products, others are struggling not to go bankrupt.
This blog is dedicated to those companies that are looking to take the next step in the digital commerce industry, and who want their products to reach more people in different parts of the world within the lowest cost available in the market.
Amazon Inc., the American multinational company based in Seattle, is so much more than just an e-commerce platform! Amazon has its own line of products, conveniences stores (Amazon Go), digital streaming services, cloud computing, and they are artificial intelligence developers.
The COVID19 pandemic has not been a threat to Amazon. "Amazon has touched nearly every part of life in lockdown – household essentials, groceries, streaming, gaming, crafts, news, and entertainment." (Harrer, A., Bloomberg, 2020). In the first quarter of 2020 alone, the company reported earnings of $ 75.4 billion, while last year in the same quarter of the year its earnings were $ 59.7 billion.
Why should your business offer its products on Amazon?
Due to the quarantine and isolation situation, unless you offer essential products that are distributed in supermarkets, it is very difficult for your sales to be at their best, or maybe your business is closed right now by government order, but the situation for Amazon is different. According to the US investment bank Cowen, "Amazon has seen an enormous increase in demand" as shoppers are forced to stay home, essentially creating an extended Prime Day / Black Friday type of situation." The companies that are selling their products through Amazon are reaching more potential customers than ever, even with the COVID 19 situation.
What other benefits will your company have when selling through Amazon?
Amazon does not require you to manufacture your own products, nor make a monetary investment to be an Amazon seller. To start, you only need to:
– Have the approval of Amazon to sell your products (read more about this here)
– Send your products to an Amazon distribution center.
– Amazon will handle distribution logistics and customer service for delivery inquiries.
– Customers will buy your products through the Amazon platform.
– Your products will be prepared to be shipped to the final consumer.
– Amazon will deliver the product and handle post-delivery customer service inquiries.
Don't worry about the heavy costs of opening a new location, distribution costs or creating a new website, you just need to introduce your products to the Amazon platform with a detailed and attractive description, and Amazon will take care of the rest.
– Expand your reach and availability.
Even if you only have a presence in one country, with Amazon, your products can be distributed mainly in Canada, the United States, Mexico, Spain, the United Kingdom, Germany, France, Italy, Japan, and other countries.
As we have already mentioned in this blog, the situation of COVID 19 has exponentially increased the number of active members, and at the end of January of this year, Amazon registered a total of 150 million Prime users. This is the opportunity for your business to have a presence in different parts of the world while increasing brand awareness and sales.
– People will relate your brand to Amazon's good reputation.
Every day, millions of new customers join Amazon because they heard the review of a satisfied customer and want to be part of it too; or they are looking for a way to keep buying products while staying safe at home.
Amazon guarantees products of the highest quality within the shortest delivery time in the market. In case of any inconvenience, their customer service will solve the problem. Amazon takes care of every step your product takes to arrive at your client's house, while your company gains a good reputation from satisfied customers.
Now that you know some of the many advantages of selling your products on Amazon, what are you waiting for to join the digital revolution? The COVID 19 situation changed the landscape for both consumers and companies, and one of the best ways for your products to reach millions of people around the world in a safe and effective way is through Amazon. You can even Sponsor your listing to reach more people through Amazon Sponsored Ads!
If you want to know more about this and many other digital strategies that Mrkt360 can offer your business, do not hesitate to contact us for a free consultation, our experts are waiting for you!