YouTube Ads: Target Your Ads On Select YouTube Channels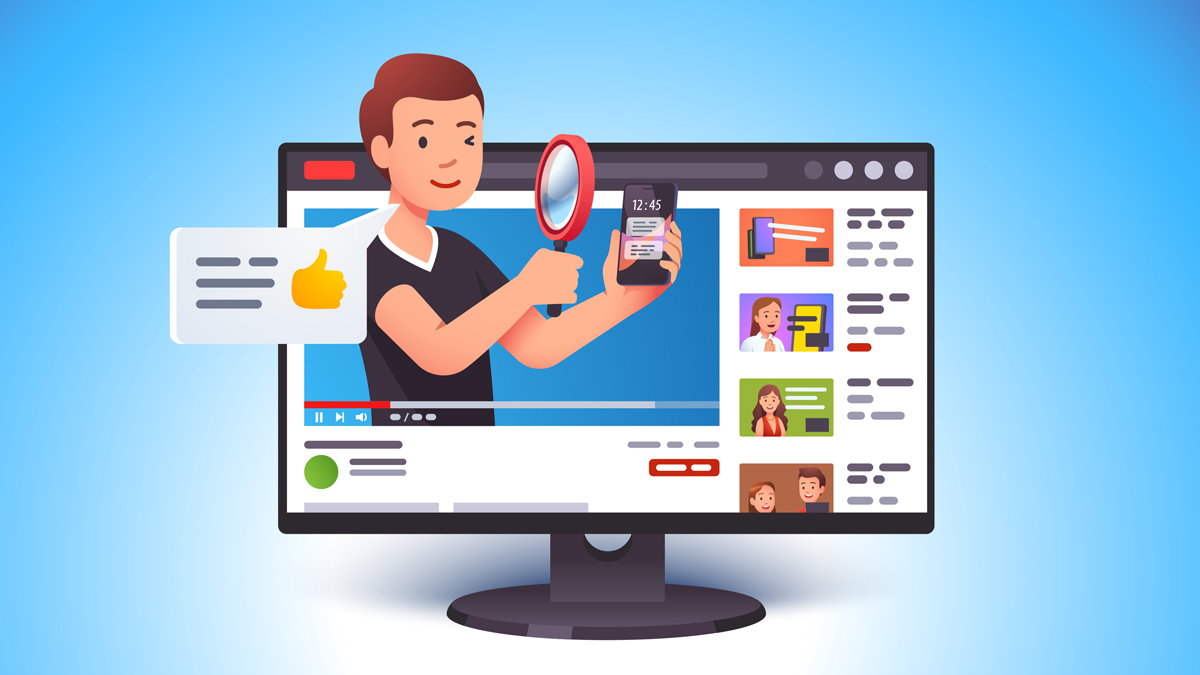 Did you know that you can select which YouTube channels showcase your ads? Using YouTube's ad-targeting function, you can narrow your scope towards audiences that engage with content creators relevant to your brand.
This feature is GREAT because:
You can recapture declining TV audiences without having to spend excessive amounts of money.
Your ads will target users interested in channels relevant to what you provide, increasing your brand's perception, engagement and online traffic.
It allows you to remain contextually relevant by designing your ads around the content your potential audience is already watching.
Here are examples of how this feature works:
Beauty Products
Suppose you sell false eyelashes, and you know your customers watch makeup videos on channels such as Huda Beauty, Vogue, and Nikkie Tutorials. In that case, you can show your YouTube ad on your false eyelashes to people watching these channels. Viewers of these channels are highly engaged with the creators' content and trade, making them more likely to look at your beauty products.
Law Services
A law firm can promote their services in a variety of ways. However, with a declining TV audience, using YouTube's channel targeting feature is a potent tool they could use to increase awareness of their firm. Contrary to popular belief, law and financial advice are both incredibly popular video categories on YouTube. LegalEagle has over 1 million subscribers, making it one of the most popular law channels on YouTube. Law firms can place their ads on channels such as this one and target people that are looking for law advice, making them potential clients in the future should they ever need the firm's services.
Cooking Products
Do you know what else is popular on YouTube? Food! Cooking shows, food reviews, accessible recipes, food photography, kitchen advice, cooking basics, you name it. Suppose you sell kitchen appliances, cooking courses, recipe books or food products in general. In that case, targeting channels like Gordon Ramsay, Food Network and Epicurious that get millions of views per week is the best way to find possible clientele.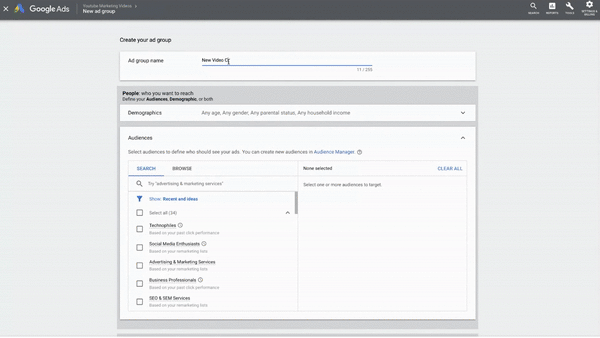 YouTube's channel targeting feature is just ONE of the multiple targeting options you have with YouTube ads. You can also target demographics, interests, keywords, searches and remarketing users to new or existing content.
You can begin your ad campaign at a relatively low rate. Most businesses start at $10 per day for local campaigns! YouTube even lets you adjust your campaign's overall budget before getting it live, allowing you to distribute your money to target the most amount of people possible with what you have with the opportunity to change it at any moment. If you are looking for a broader range of potential customers, hiring a marketing business to manage your YouTube Ads account and ensure positive results on your investment might be the best option.
Recent events have forced the world to become more digital consuming than ever. Businesses have to re-adapt at an even faster rate than before. Ad marketing strategies have shown signs of becoming stagnant when companies fail to adopt new techniques to maximize their engagement. Conventional ad targeting campaigns have to evolve to prevent audiences from declining in this new digital trend.
Consumers have shifted away from traditional cable subscriptions and leaned towards online content consumption and mobile viewership. At the same time, many online content sites have created and refined their ad targeting systems. The most popular (and most effective) content platform, YouTube, has become the staple in consumer engagement. The website has opened a window of opportunity in recapturing a declining TV audience by increasing brand engagement through their TrueView ads.
YouTube's TrueView ads come in many forms: Non-Skippable in-stream ads, Skippable in-stream ads, Video discovery ads, Bumper ads, Outstream ads, and Masthead ads. Each of these categories has its specific inner workings and benefits, depending on your campaign's objective.
A study by Google that measured TrueView's impact on brand channel engagement showed that viewers were ten times more likely to visit/subscribe to the brand's channel, watch more of their content, or even share their videos when exposed to TrueView ads. YouTube's viewers aren't just passively watching; they engage actively with the content presented to them! Viewers involve themselves with their favourite creator or something they want to learn, discover or enjoy. In a world where everyone has full control of what to watch and where to do so, having this consumer engagement level will deliver excellent results.